SaaS Compliance Archive Solution in the Azure Stack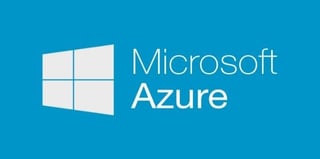 Archive360 Webinar on 3/14/2017
See how the Power of Azure Manages and Protects your Digital Assets!
Regulatory Data Storage Compliance
Unlock the Enterprise Data Analysis and Search Cost effective SaaS Archive Solution built on the Microsoft Cloud!
Find out how Compliance Data is managed in MS Azure:
Data Compliance is achieved including WORM and immutability
Manage and enforce records retention
Audit data destruction
Meet Legal and Security Audits
Encrypt Data using MS KeyVault
Find the needle in the hay stack:
Pinpoint search accuracy
On-demand indexing
Unlimited structured meta data indexes
Content value drives index utilization
ALL done cost effectively within the Azure Cloud!
Disrupting the Compliance Archive Market
Online Webinar March 14, 2017 @ 1:30 EST / 10:30 PST Register Now!
About Bill Tolson
Bill is the Vice President of Global Compliance for Archive360. Bill brings more than 29 years of experience with multinational corporations and technology start-ups, including 19-plus years in the archiving, information governance, and eDiscovery markets. Bill is a frequent speaker at legal and information governance industry events and has authored numerous eBooks, articles and blogs.