The Office of Management and Budget (OMB) has pledged to update the federal government's Cloud First strategy. Based on OMB's Executive Order 13800, the Federal Cloud Computing Strategy (Cloud First) is based on three key pillars of successful cloud adoption: security, procurement, and workforce. This interdisciplinary approach to federal IT modernization is required to control spend and improve return on investments, enhance security, and increase the quality of services to its citizens. Part of this process involves reducing and discarding obsolete, redundant, or overly resource-intensive applications.
As federal agencies adapt to cloud-native enterprise scale platform architectures, migration of legacy data, data governance, archiving and storage to meet current and future data growth needs becomes imminently critical to on-going operational needs.
Data Transformation, Cloud Adoption and Cloud First
Archive360 Data Migration and Cloud Adoption Expertise

 

Archive360's approach to data migration and cloud onboarding is designed to address known migration and cloud onboarding issues.  Cloud-based and fully managed, our methodology delivered using our certified cloud expertise provides data accountability and migrations at 10-20x the speed of conventional migration platforms, all without requiring any cloud experience from IT.  
We've successfully helped our customers in the public and private sectors migrate more than 60 petabytes of data to the Microsoft cloud (Azure Commercial and Azure Government Clouds) with verifiable data fidelity.
2,000+ Customers

We've helped more than 2000 organizations, including US Federal Agencies, securely and compliantly migrate their data to Microsoft 365 and to Microsoft Azure.

3 Million+ Mailboxes

We have migrated data from more than 3 million on-premises mailboxes to Microsoft 365 and Azure without impacting user productivity.

60+ Petabytes

We have migrated more than 60 petabytes of data to the Microsoft cloud with verifiable data fidelity.
Use cases for data migration and cloud adoption include:
Federal Government IT Modernization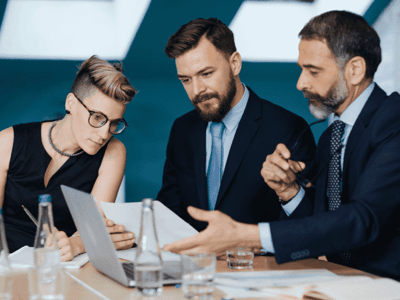 Enterprise Infrastructure Solutions (EIS) addresses many of the IT modernization needs of the federal government, including replacing outdated legacy-based systems. This contract allows agencies to focus on mission needs for dramatically improving and addressing critical data growth and enterprise systems needs for both internal operational and external citizen service needs. Internally, federal agency digital and data needs have grown exponentially from disparate sources such as paper records, emails and other forms of electronic communication applications, satellites, drones, CCTV cameras, direct messaging, telecommunications, cybersecurity and integrated products and service needs. As data volume has grown, citizens are also demanding more immediate access to data as experienced in the private sector. Despite a decrease in FOIA requests, the backlog of unanswered requests increased by 97% from FYs 2012-2020. Additionally, several agencies have cited new and ongoing challenges, including FOIA lawsuits (source: US Government Accountability Office).
Archive360 and Federal Government IT Modernization
Archive360 provides a faster, more secure path for successful cloud migration of legacy data. Once data migration to the cloud is completed, our platform lets you retain that data in your cloud tenant (both commercial and Gov-specific clouds) under your control. With our platform, you can continue to collect disparate data...
communications data including...
SMS, MMS,

Voice Recordings​

Videos
...classify, encrypt, store and entitle this data at scale.
This creates greater operational and service delivery efficiencies and provides endless possibilities for AI and data analytics. Our AI-powered records management solution helps you fully automate records classification and analyze thousands of file types. Our integrated platform enables flexibility, classification and granular entitlements needed for FOIA and NARA regulations. We provide our own advanced e-discovery product, as well as integrations with third party eDiscovery tools such as Microsoft Purview and Exterro. Fast contextual search and keyword search functionality is provided across hundreds of data types including emails, chat messages, video, audio, and images. Our platform provides tremendous scalability. We can scale up or down data processing to fit your cost/performance requirements, no matter the size of the workload or how quickly you need to have the data processed.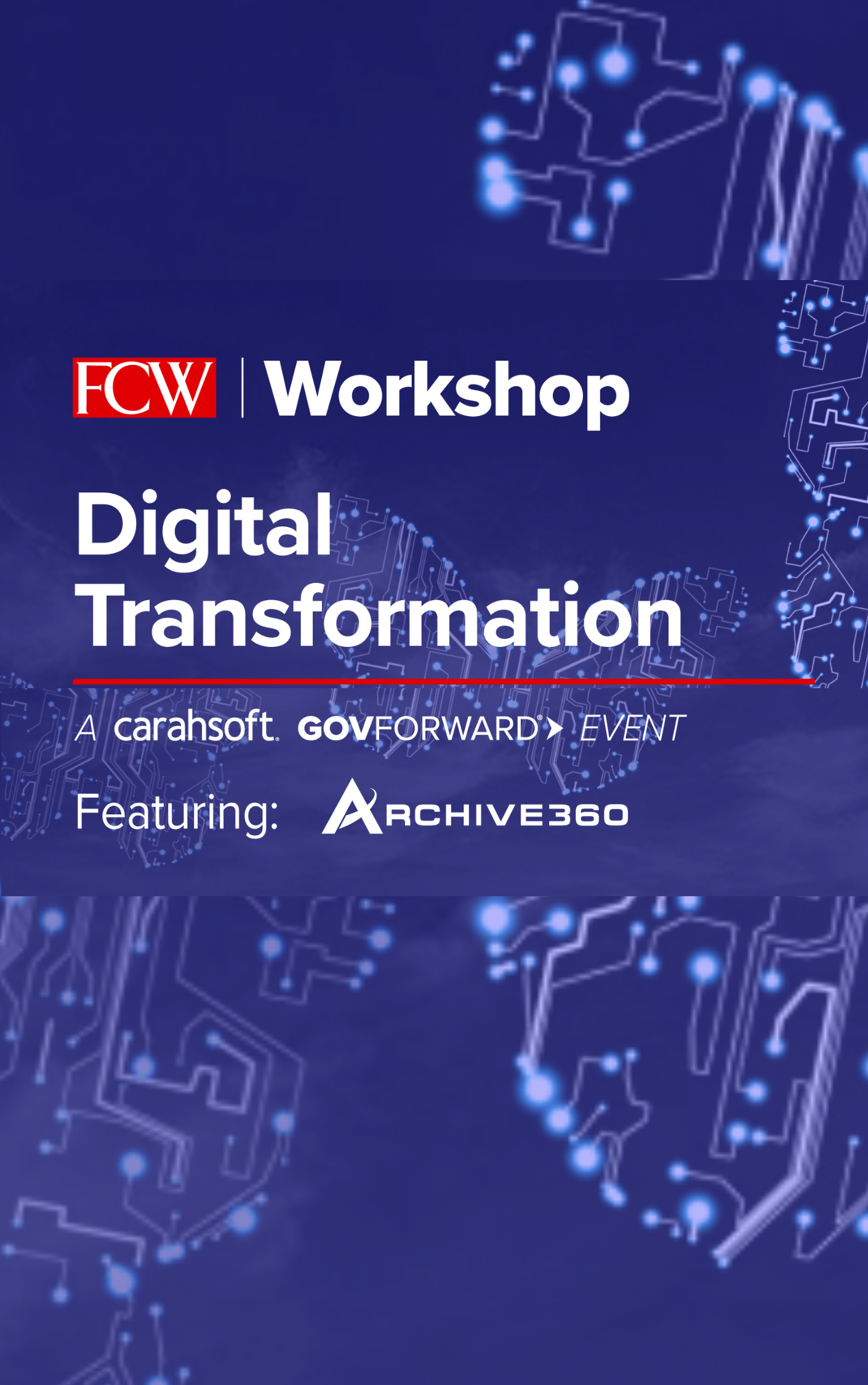 Digital Transformation and M-19-21 Directive
Just like paper records, electronic records must be archived, secured, indexed, and managed per federal records management requirements. This workshop will guide you through key issues to consider as you transition your Records Management program to the cloud.
Data Security and Cloud Smart
Executive Order 14028, Improving the Nation's Cybersecurity, initiates a sweeping government-wide initiative to migrate to a Zero-Trust architecture government-wide, in an effort to realize the security benefits of cloud-based infrastructure while mitigating associated risks.
Cloud Smart encourages agencies to approach security and privacy in terms of intended outcomes and capabilities. The strategy places significant emphasis on stronger enterprise identity and access controls and prioritizes defense against sophisticated cyber-attacks.
Archive360 Zero Trust Data Security Model
The Archive360 platform meets the President's executive order 14028 and provides federal agencies true Zero-Trust security for protecting most sensitive data by delivering access controls down to the object or data field level.
The Archive360 platform is a PaaS solution, deployed and managed based on Zero-Trust principles. Unlike the SaaS shared cloud model, the Archive360 Platform can support and be a part of Zero Trust security architecture:
a private/secure enclave

no shared network or other resources

no shared encryption keys

no shared or common security certificates.  
The Archive360 platform is deployed in the customer's own cloud tenant running in the Microsoft Azure Public Cloud (commercial and Gov), versus as a SaaS solution in a tenant of our choosing.  This gives federal agencies total control over where their data is stored (which cloud, which location), and how it is secured and managed.  Customers can implement additional levels of security, including fully private, isolated enclaves, and create and store their own encryption keys (separately from their data). Customers retain complete control and direct ownership of their encryption keys, their data, and the way their data is processed at all times. 
Data Entitlement and Access Controls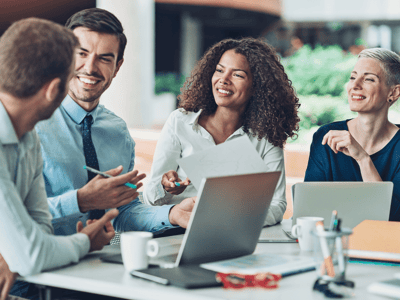 All data and records managed by customers within the Archive360 platform are subject to role-and attribute-based access controls to ensure users can only view content they are entitled to access. Unique data classification and encryption keys are used to apply access control to specific sensitive words or character sets within a file as well as the file's metadata. The encrypted words or character sets can then be masked, anonymized, or redacted to prevent unauthorized users from seeing them. While most archives simply encrypt data at rest or in transit with a single set of keys, Archive360 provides access control to specific pieces of sensitive information dispersed across the organization.  
Encryption Key Management 
A key differentiator of Archive 360's approach to data security is our Security Gateway functionality.  This provides encryption of all data before movement to the cloud, on-premises encryption key storage (versus encryption keys stored with the data and own by the archiving vendor), access controls, and homomorphic and field-level encryption for total data security in transit, at rest, and while in use.  
Check out this video of Archive360 chief architect Glenn Luft discussing the benefits of data level vs application level security controls > Click here to view or click the image of Glenn.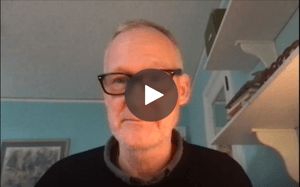 Data Governance and M-19-18
The Office of Management and Budget published Memorandum M-19-18, Federal Data Strategy (FDS) – Framework for Consistency, providing a Mission Statement, Principles, and Practices outlining a government-wide vision for how agencies should manage and use federal data by 2030. Specifically, the FDS calls for the federal government to replicate, accelerate, and scale leading practices related to government data which include:
Provide consistent, reliable, and privacy-preserving access to federal government data to the public, businesses, and researchers for commercial and other public purposes

Increase the sharing and use of data for federal decision-making and operational needs

Make federal data more discoverable through rich descriptions and metadata
Watch this podcast episode 26: Discussing US Privacy Legislation with Microsoft's Ryan Harkins
Your Data, Your Cloud, Your Control
Archive360 supports government agencies adopting the federal government's continuing IT modernization program and OMB's directive M-19-18 for data governance and best practices. Our unified information management and archiving software provides a highly scalable and secure cloud-based platform to reduce the risks and increase the ability of agencies to manage large volumes of data in the cloud to address specific operational, security and regulatory needs.
Our cloud-based application gives customers full control over operations and management of their data and data infrastructure, data security, capacity and scale, and compliance with law and policy.
Federal Government IT Modernization & M19-21
As data volume has grown, citizens are also demanding more immediate access to data as experienced in the private sector. In meeting these needs, the federal government as part of its M-19-21 directive through The National Archives and Records Administration (NARA) and Office of Management and Budget (OMB) has embarked on a significant government agency organization investment for complete IT government records management overhaul and network modernization. The purpose of the directive is to help the government to transition fully to electronic records for increased operational efficiency.
Some key points of M-19-21 include:
Federal agencies should manage all permanent electronic records in an electronic format by 2019.

Permanent federal records and appropriate metadata must be created, managed, and maintained in electronic format by 2022.

Federal agencies must close their own records storage facilities and transfer any inactive temporary paper records to a Federal Records Center or Commercial Storage Facility by 2022.
Archive360 and M19-21
To support federal agencies in the monumental task of digitizing and appropriately managing the lifecycle of petabytes of records and making them more readily accessible for FOIA and other requests, Archive360 is delivering an end-to-end solution.
Digitization strategy to convert all permanent records to digital format.

Secure capture, categorization and retention of electronic content and metadata.

Appropriate entitlement and encryption of records to ensure privacy and security.

Unified management of electronic records (including access controls), regardless of storage location.

Single integrated, secure repository to search and automate, track and preserve based on Capstone and Agency or Department Policy.

Management and preservation of electronic records throughout the entire lifecycle.

Support for fast and accurate responses to FOIA requests, leveraging our tools, as well as through direct integration with products such as Microsoft Purview and Exterro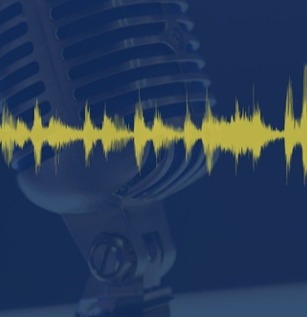 Information Management 360 Podcast
Episode 32 A Discussion on Federal Directive M-19-21
In this episode we address the issues Federal agencies need to think about that will help them successfully plan for and deal with the avalanche of electronic records
Microsoft Azure and Office 365
The United States Federal Government has been issued directives to reduce costs and transition on-premises data center applications to the cloud. Today, many federal agencies are leveraging the Microsoft Azure cloud, as well as enterprise products such as Office 365 and Microsoft Purview.


2,000+ Customers

We've helped more than 2000 organizations, including US Federal Agencies, securely and compliantly migrate their data to Microsoft 365 and to Microsoft Azure.

3 Million+ Mailboxes

We have migrated data from more than 3 million on-premises mailboxes to Microsoft 365 and Azure without impacting user productivity.

60+ Petabytes

We have migrated more than 60 petabytes of data to the Microsoft cloud with verifiable data fidelity.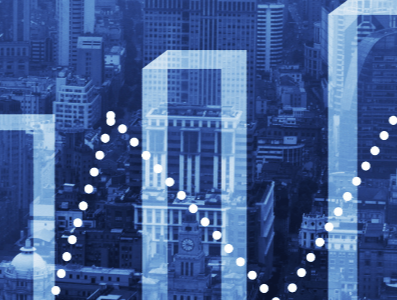 Data Sheet
Microsoft Azure and Microsoft 365 Consumption
Archive360 – Microsoft Top Tier Partner
As a Co-Sell Prioritized Microsoft Partner with multiple Gold Competency Certifications, Archive360 is the recognized expert in cloud-based intelligent information management and archiving for regulatory compliance and litigation preparedness for structured, semi-structured, and unstructured data. Working with Microsoft, Archive360 is:  
A Top Tier Azure partner  
Azure Marketplace transactable and prioritized  
MACC enabled  
Delivering a CSP option for customers that require it
Achive360 solutions are built on the Azure platform and leverage Azure services, including:
Azure blob storage
Azure Cosmos DB
Azure cognitive services
Azure machine learning
Azure Kubernetes service
Azure virtual machine
Secure Search, eDiscovery and FOIA Requests
As federal agencies continue to migrate and manage large volumes of disparate data in the cloud, cloud-based search and eDiscovery becomes increasingly important. Archive360 information management and archiving platform provides tremendous flexibility and scalability. Some customers want to leverage our eDiscovery application to search, manage, enforce legal holds and extract the data. Other customers want to leverage their existing eDiscovery tools, such as Exterro. In both cases, if you have large volumes of data you need to search through quickly, Archive360 enables you to scale- up the data processing power to accelerate the search and then scale it back down so you save money and only pay for what you need.
Integration with Exterro

Agencies who have Exterro can integrate Archive360 to optimize discovery processes. Through the integration of Exterro and Archive 360 customers can enable access to data seamlessly and securely in the Archive360 archive and apply in-place data preservation directly in the archive. Using this integration, customers can reduce collection, processing, and review costs by cutting data and targeting collection.
Archive360 – Your Federal Government Partner
Archive 360's Federal Product and Channel Program ensures that government agencies and partners can work with us securely and confidently.
Archive360 Advantages
Driving Microsoft Azure &

Microsoft 365 Consumption
​
​

We drive massive

Azure consumption,

enabling you to retire

your Azure quotas.

​

We drive compliance

consumption,

ensuring your E5

licenses are fully

utilized.

​

​

We drive partner-to-

partner engagement

and additional

revenue

opportunities.

We're MACC

enabled, so your

customers can use

their Azure credits

towards their

Archive360 purchase.

We drive cloud adoption and help you get your customers to the Azure cloud faster, and with more data.

As a Marketplace transactable solution, you get $15k of Azure quota retirement for every $50k Marketplace deal closed.
Data Compliance 
Archive360's software adheres to the compliance certificates met by Azure- including ISO, SOC, CSA, NIST, FedRAMP, DoD, FIPS, HIPPA/HITRUST, and VPAT508. We also offer end-to-end encryption of data in transit, at rest and in use.   
Contractual Compliance
Archive360 is GSA-ready and has existing contracts with our partner, Carahsoft, including: