Dell EMC SourceOne End of Life (EOL): An Overview
Dell EMC SourceOne, once a leading solution for email archiving, is now approaching its End of Life (EOL). The EOL announcement has been public for a while, prompting businesses to migrate their archives due to diminishing support and potential risks. As confirmed by Dell, the EOL for SourceOne is scheduled for the end of 2024.
SourceOne End of Life (EOL) Email Archiving Dilemma
The approaching End of Life (EOL) of the Dell EMC SourceOne email archive presents significant challenges for organizations across various departments. While end users will retain access to the application, software administrators will no longer receive software support or updates. This change leaves SourceOne customers without assistance addressing issues related to features, functionality, or potential vulnerabilities.
To better understand the organizational impact of Dell EMC SourceOne's EOL, let's dive into the specific challenges faced by end users, legal and eDiscovery teams, as well as risk, security and compliance teams.

The Organizational Impact of Dell EMC SourceOne EOL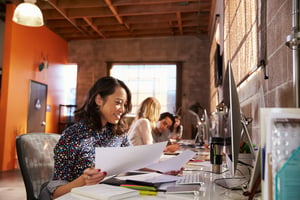 For End Users
For end users, finding and retrieving archived files will become difficult, if not impossible, as an increasing amount of data stored in the archive leads to slower performance, functional and usability issues remain unfixed, and support is no longer available.
For Legal and eDiscovery Teams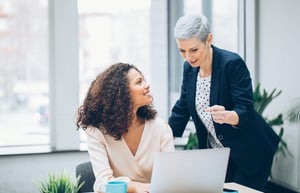 Legal and eDiscovery teams could be particularly affected by Dell EMC SourceOne's EOL. Extracting data for legal proceedings becomes challenging for the same reasons as end users. This can lead to delays in legal processes and potential non-compliance with discovery requests. Without a well-managed migration service, organizations may struggle to extract and migrate Dell EMC data while maintaining a full chain of custody, risking legal and regulatory consequences.
For Risk, Security, and Compliance Teams
With Dell no longer issuing software updates, risk, security, and compliance teams need to face the fact that security vulnerabilities and software bugs will no longer be fixed, increasing the risk a data breach might occur and SourceOne will, at some point, no longer meet regulatory standards.

Once they decide to decommission the system, they must ensure the migration from SourceOne maintains data integrity and aligns with compliance requirements. Regulations such as GDPR, HIPAA, SEC, and others impose strict obligations on data handling and retention. Organizations must ensure that the chosen migration solution supports these compliance requirements and offers robust security measures to protect sensitive data. Failure to comply with these regulations can result in financial penalties and damage to an organization's reputation.
SourceOne End of Life Unlocks New Opportunities for Your Business
The end of life of SourceOne offers organizations an opportunity to reevaluate their archiving strategy and capitalize on the potential of cloud-based solutions.
No organization likes disruption to their existing systems and processes, especially something as crucial as ensuring compliance with regulations and making archived data available for eDiscovery purposes. Those business-critical requirements will continue to exist, and legal and HR teams will always need access to archives to be able to carry out their jobs. If anything, as more and more employees communicate via email or messaging services and use digital media, including video and audio files, archiving is likely to become even more important rather than reduce in significance.
Before cloud computing was widely accessible or trusted, on-premises archiving was once the only way to meet legal and regulatory requirements. A range of options now exists to enable businesses to do away with expensive in-house infrastructure (and the associated CAPEX and maintenance costs) and store their data in flexible, secure, and affordable cloud solutions.
Today, many organizations are looking for a modern archive like this. A solution that can help them operate more flexibly and at a lower cost while unlocking innovation and the agility to compete with 'born in the cloud' businesses that continue to disrupt industries.
Rather than simply checking regulatory boxes and costing money, modern archives can play a role in business strategy, putting your archives to work and saving money at the same time. Sounds too good to be true, right? But it's not. As businesses drill down into the ROI of their investments and attempt to squeeze value from each of them, the ability to do more with less has become a reality in the cloud. SourceOne has been a great tool for a long time, but now the times are changing, and on-premises solutions aren't shifting with them. They've become too expensive and inflexible to provide true ROI, which has led many to seek options beyond an in-house datacenter.
Regarding data security and information lifecycle management, the cloud also offers businesses many more options, especially when it comes to protecting their data. From best-in-class protection for their information to cutting-edge capabilities like AI (Artificial Intelligence) and ML (Machine Learning), modern cloud platforms open a world of new opportunities for organizations to secure and do more with their data. [read more about the use of AI in information management in this blog]
The Options for Migrating from SourceOne
As we move towards Dell EMC SourceOne's EOL, there are several migration options to consider, each with its own set of advantages and drawbacks. The choice largely depends on your organization's needs, resources, and future goals.
Dell EMC Source One Email Archive End of Life Option 1
Option 1: Do Nothing. Let the Emails Age Out.
Should you decide to remain with Dell EMC SourceOne, be aware that support for your archive will soon be unavailable. The convenience of maintaining the status quo could be undermined by the risks and costs associated with outdated technology, including possible index corruption, lack of support, eDiscovery delays, hardware, software, and maintenance expenses, as well as the potential exposure of sensitive data as a result of no more security updates.
Dell EMC Source One Email Archive End of Life Option 2
Option 2: Migrate All the Data to Microsoft 365.
An alternative is to transfer all your data to Microsoft 365. This approach not only simplifies data administration and e-discovery by centralizing your data, but also allows users to access data anytime, anywhere. However, be prepared for potential delays in migration and e-discovery due to data throttling by Microsoft when large volumes of data need to be transferred or searched, and the high cost required for Microsoft 365 licenses for inactive users in order to ensure compliance.
Dell EMC Source One Email Archive End of Life Option 3
Option 3: Migrate the Data to Another On-Premises Archive.
One potential solution is to migrate the data from the legacy EMC SourceOne email archive to another on-premises archive. This option allows you to maintain control over your data but comes with higher upfront costs compared to cloud solutions. When you have on-premises servers, you're forced to make a guess as to the assets you'll need going forward. If you don't get that calculation right, you'll either end up with too few storage resources or underused resources that tie up money that could have helped other areas of your organization. During the migration process, you will also incur expenses related to implementing and maintaining two archive infrastructures. And, you may need to invest in further infrastructure to ensure compliance with regulatory data sovereignty requirements.
Considering the drawbacks of on-premises legacy archiving solutions like SourceOne, another option is to explore cloud-based alternatives. Archiving in the cloud offers numerous advantages, including cost savings, scalability, enhanced security, and access to advanced technologies like Artificial Intelligence (AI) and Machine Learning (ML). Cloud solutions eliminate the need for maintaining costly on-premises infrastructure and allow you to leverage flexible storage resources. Moreover, they provide better insights and security capabilities, ensuring your data is protected and compliant.
Dell EMC Source One Email Archive End of Life Option 4
Option 4: Migrate the Data to a Multi-Tenant SaaS Cloud Archive.
Transitioning to a multi-tenant SaaS Cloud archive offers the benefit of cost savings on infrastructure and staffing, alongside unlimited storage and low initial costs.
A Cloud You Don't Control
One significant drawback of SaaS cloud archives is lack of control. Multi-tenant SaaS vendors provide the same storage, data processing, security, features and functionality for all its tenants or accounts. Although this enables vendors to provide their services more efficiently and effectively, it also means they must put storage and data processing limits in place so heavy users of their services don't negatively impact the user experience for their other tenants. This one-size-fits-all approach means users cannot tailor storage, data processing, features and functionality to their organization's specific requirements. SaaS archive vendors regulate the movement of your data in and out of their platform, and even limit search performance, especially with extensive data sets, resulting in protracted migration timelines that may span months or even years and more time spent in eDiscovery. The vendor is responsible for securing archives belonging to its customers and providing security training to its employees who possess administrative access to your data. You must rely on them to implement adequate security protocols and ensure their employees adhere to them. This could
lead to accidental data sharing or unauthorized access by vendor employees, partners or government authorities.
Data Prisons
SaaS archive vendors are keen for you to never leave their platform. They often employ proprietary formats, meaning you can only view, access, and manipulate your data using the tools they provide. This also makes it tricky to move away from their platform, with many charging hefty 'reconversion' fees to return your data to its native format so that it can be used with another solution.
SaaS Security Stats Uncovered
A recent survey conducted among global IT executives, including VPs, Directors, and C-suite members of major corporations, shed light on some concerning findings regarding SaaS security. Out of those surveyed, only 19% believed that 75% or more of their SaaS vendors met all their security requirements. Furthermore, a staggering 70% stated that they had been compelled to make at least one security exception for a SaaS vendor. Although many of these organizations likely employ popular SaaS products like Microsoft 365 and Salesforce, where the vendor's reputation may lead to greater acceptance of perceived lower risk, the clear takeaway is that numerous SaaS archives fail to provide the security standards and flexibility that modern organizations demand.
Encryption key control emerged as a significant concern in the survey, with an astounding 95% of respondents expressing the importance of controlling their own encryption keys. Furthermore, 81% indicated discomfort with SaaS vendors having control over these keys. Surprisingly, 74% of the surveyed executives admitted that they did not have control over the encryption keys for the majority of their SaaS solutions. This statistic raises concern and highlights the need for organizations to take action to reverse this trend, particularly as regulations tighten and the threat of cybercrime continues to grow. In fact, 92% of the executives stated that they would require more security customization in the future, with 63% of them planning to retire current SaaS applications that fail to provide control over encryption key creation and management.
These statistics provide a clear picture of the security landscape and the risks associated with the one-size-fits-all approach adopted by SaaS vendors. As the demand for security customization persists and scrutiny over data access and handling intensifies, organizations will find multi-tenant SaaS archives increasingly less appealing for their risk mitigation efforts. Instead, the focus is shifting toward more secure and customizable alternatives.
Sacrificing Security: SaaS-Based Archiving Vendors Don't Let You Control…
Encryption Keys Management and Storage
Custom Compliance Reporting
Cloud-Native Directories
Granular Access Controls
Identity Management
Threat Detection
Moving to a dedicated SaaS archive entails changes to certain security practices compared to on-premises or multi-tenant SaaS cloud archives. However, the advantages are immense, offering complete flexibility and total control. In a dedicated SaaS archive, you can create a security environment tailored to your business's specific needs. You can maintain your existing processes and comply with the same regulations, while enjoying enhanced data security. Cloud providers like Microsoft and Amazon understand the importance of upholding stringent security standards. A significant breach would be detrimental to their businesses, and they are already prime targets for some of the most powerful hackers worldwide. Hence, they invest substantial resources and millions of dollars in protecting their platforms. In fact, they have become authorities in cloud infrastructure cybersecurity, collaborating with governments and other entities to eliminate threats and identify emerging dangers. This level of next-generation, ever-evolving security capability is what you gain from a dedicated SaaS archive. Multi-tenant SaaS archives cannot begin to match this level of investment and expertise in data security.
Dell EMC Source One Email Archive End of Life Option 5
The best option for complete control and security of your data while eliminating the need for on-premises servers for archiving is to migrate to your own dedicated SaaS archive. By leveraging the infrastructure security provided by leading cloud vendors like Microsoft or Amazon and a high-quality information management and archiving solution, you can have full control over your data. Your data will remain in its native format and benefit from cutting-edge security measures. Additionally, you can utilize powerful tools that leverage AI (Artificial Intelligence) and Machine Learning to access, search, and derive insights from your data.
One standout feature is the ability to automate data management and handling, enabling accurate supervision, predictive surveillance, auto-classification, and eDiscovery response.
Migrating to Your Own Cloud Tenant Offers Several Benefits
Immediate Access to Data in Native Format: Your data remains in its original format, allowing you to access it instantly without the need to convert proprietary formats.
Full Control Over Data Storage: With a dedicated SaaS solution, you have complete control over where your data is stored, ensuring compliance with data sovereignty requirements.
Customizable Security, Compliance, and Privacy: You have the flexibility to customize security measures, compliance policies, and privacy settings according to your organization's specific needs.
Flexibility and Scalability: A dedicated SaaS solution offers on-demand scalability, allowing you to use only the resources you need. It provides flexibility to accommodate your evolving data processing and storage requirements.
Reduced Upfront Investment and Predictable Costs: Moving to a dedicated SaaS solution typically involves reduced upfront investment and predictable ongoing costs. This shift from capital expenditure (CapEx) to operational expenditure (OpEx) can provide financial benefits.
No Proprietary Formats or Data Ransoming: With a dedicated SaaS solution, you are not bound by proprietary formats, ensuring data portability and the ability to move your data out of the archive without additional fees.
Enhanced eDiscovery and Compliance: Dedicated SaaS solutions offer faster and scalable eDiscovery searches, customizable records retention policies, and granular search and review capabilities for various types of content, including audio, video, and social media files.
Access to Advanced AI and ML Technology: By leveraging a dedicated SaaS solution, you gain access to the latest AI and ML technologies for auto-data classification, data mining, analysis, and unlocking insights from your data.
The ability to capture and granularly search and review content within audio, video, and social media files: Unlock valuable insights by capturing, searching, and reviewing content within audio, video, and social media files.
Getting your Data Out of a Dell EMC SourceOne Archive
If your plan is to migrate away from your Dell EMC SourceOne email archive due to its End of Life (EOL), the first thing you need to think about is what to do with the terabytes or even petabytes of data currently stored within it. Given the EOL of SourceOne, it's crucial to enlist the help of an experienced partner who can assist you in migrating your data quickly and in a legally defensible manner, ensuring a seamless transition without interruption to your ongoing business activities.
Companies like Quest QuadroTech and Transvault offer migration services, but to achieve the best results, you'll want a higher-performance email migration tool that specifically addresses the operational, compliance, and legal needs of your business, especially considering the SourceOne EOL. The ideal solution will migrate your data at high speed and with utmost accuracy, maintaining a complete chain of custody.
Before making the move, it's also important to consider whether you want to archive or journal in the cloud. Additionally, you should determine if you want to move your existing archived data to Microsoft 365, another email and file archive, or your company's own dedicated SaaS cloud tenancy, taking into account the implications of SourceOne reaching its end of life.
Our combination of experience and cloud-based automation is going to make you look really good.
Complete chain-of-custody and exception reporting down to the item level
Advanced features for managing your stubs to ensure your end-users experience zero disruption
Unique approach to handling journal archives your legal and compliance teams will appreciate
Many destination options including Microsoft 365 and dozens of other cloud-based and on-premises archives
Open, Non-Proprietary Data Archiving
We interviewed 1,100 customers to learn what they loved and hated about their legacy archive and used that insight to create a completely new kind of archive platform.
More secure: If you don't control your encryption keys, you don't control your data. With our archive, only you have access to your encryption keys.
More control: Archive data is stored in its native, rather than a proprietary, format, meaning your data is not tied to a specific vendor's storage. You are free to move your data wherever you want with direct access to that data. Privacy laws require you to retain data in the region it was created. Our archive can automatically store employee and customer data in the country of origin.
More insight: Your archive holds incredible insights that until now have been trapped in a black box. Our archive empowers you to extract intelligence from your emails, files and videos.
A Word About Journals and Journal Migration
For most organizations, data repositories are getting bigger, costing more, and becoming more complex and wide-ranging as time goes on. To make matters worse, the regulatory and legal climate is growing increasingly more stringent, with new, stricter regulatory data retention and privacy requirements added every year.
Compliance with industry-specific regulations, such as SEC 17, FINRA, and MiFID II for financial services organizations, or the need for litigation hold and internal investigations for other industries, necessitates the capture, storage, protection, indexing, auditing, and exporting of emails and attachments into a journal with full metadata intact.
Migrating legacy email journals in a legally defensible manner is a complex undertaking that requires the expertise of experienced professionals. While some migration vendors advocate for "exploding" or "splitting" journals to migrate them into Microsoft 365. Microsoft discourages this approach. Instead, Microsoft recommends migrating intact legacy journals to another third-party cloud archive. Some companies have chosen to migrate their journals into a separate SaaS cloud vendor, but with the regulatory issues already highlighted with SaaS clouds, the better choice is to move your legacy journal into your own, company-controlled cloud tenancy.
By moving your legacy journals to a company-controlled cloud tenancy under the guidance of a service provider with a proven track record, you maintain control over your data, address compliance requirements, leverage the advantages of cloud technology, and ensure data integrity, security, and regulatory compliance.
Supporting Your Cloud Migration
Moving from on-premises archiving to the cloud is no small undertaking. Archive360 understands this and can answer any questions you might have. Having carried out more than two thousand successful legacy archive migrations, we have the experience required to ensure a successful outcome. Our initial discussions will provide peace of mind and help with any queries, such as…
How much data do I actually have in my archive, and what kind of data is it?
Is there a cost to move my data out of my legacy archive? If so, what is it?
Does the archived data need to be reconverted back to its original format?
How much "dark data" do I have (such as archived messages from inactive users and leavers)?
Do I need to migrate the entire archive and/or the journal archive?
Does my archive include email stub links that I need to migrate into the live email system?
I have ongoing or pending litigation; can I still migrate my archived mail?
How long will the migration take?
How do I manage archived email that is under legal hold? What special handling is needed to maintain a chain of custody?
Will I be able to account for 100% of my archived mail?
Archive360 offers the most trusted email archive migration solution available - specifically designed for Dell EMC SourceOne. We take a cloud-based approach without the large footprint, reliance on SourceOne's aging API, and other factors that can derail a migration project containing terabytes or petabytes of data. Instead of using SourceOne's APIs, FastCollect takes a snapshot of the archive (data + metadata) without the indices straight from the source to the cloud at a data rate of 5-50 terabytes per day (depending on available bandwidth). This ensures minimal disruption to the network, no API issues, no transfer speed restrictions and full data accountability and autonomy from unhealthy or corrupt databases and indices.
Archive360 Dell EMC SourceOne migration detail:
Utilizes a multi-threaded, multi-server architecture: Provides the highest performance and accuracy of all migration solutions
Fast, seamless migration: Avoid API issues, transfer speed restrictions, and corrupt databases and indices
Message level chain of custody reporting: Legally defensible reporting reduces eDiscovery risk
Intuitive and powerful graphical user interface: Less time needed for training – faster time to migration
Does not require indexing or data gathering before extraction: Begin message extraction within minutes of installation, unlike other solutions that take days or weeks to index before project start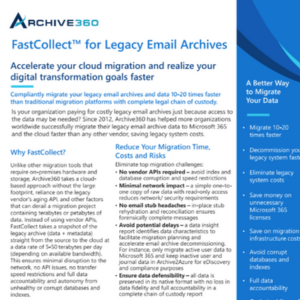 Datasheet
Archive360 FastCollect™️ for Legacy Email Archives
Conclusion
With Dell EMC SourceOne nearing its End of Life (EOL), organizations face the challenge of migrating their email archives to a new solution. Archive360 offers the most trusted email archive migration solution available. We've successfully completed more than 2,000 migrations, onboarding, securing, and managing more than 150 petabytes of data. You choose where to migrate SourceOne's email and eDiscovery data. You could migrate everything to Microsoft 365, everything to our archive - Archive2Azure, or migrate inactive user & eDiscovery data to Archive2Azure and active user data to Microsoft 365. With Archive2Azure, you can optimize search and eDiscovery of that data and ensure you maintain full data accountability with an immutable chain of custody.
By storing inactive and active user data separately, you'll accelerate the SourceOne data migration, eliminate the need for additional Microsoft 365 licenses, ensure inactive user data is consistently and defensibly retained and disposed, enable unified search and management of inactive user data across multiple sources, and you'll have greater control over data ingestion, storage, search performance, security and who, what, when, where, and how that data is accessed.
Archive Migration Connectors
Archive360 has successfully helped more than 2,000 customers extract data from 20+ enterprise archives, legacy applications, and file system repositories, including the following:
(click on the link for more information)