One Data Governance Platform, Many Use Cases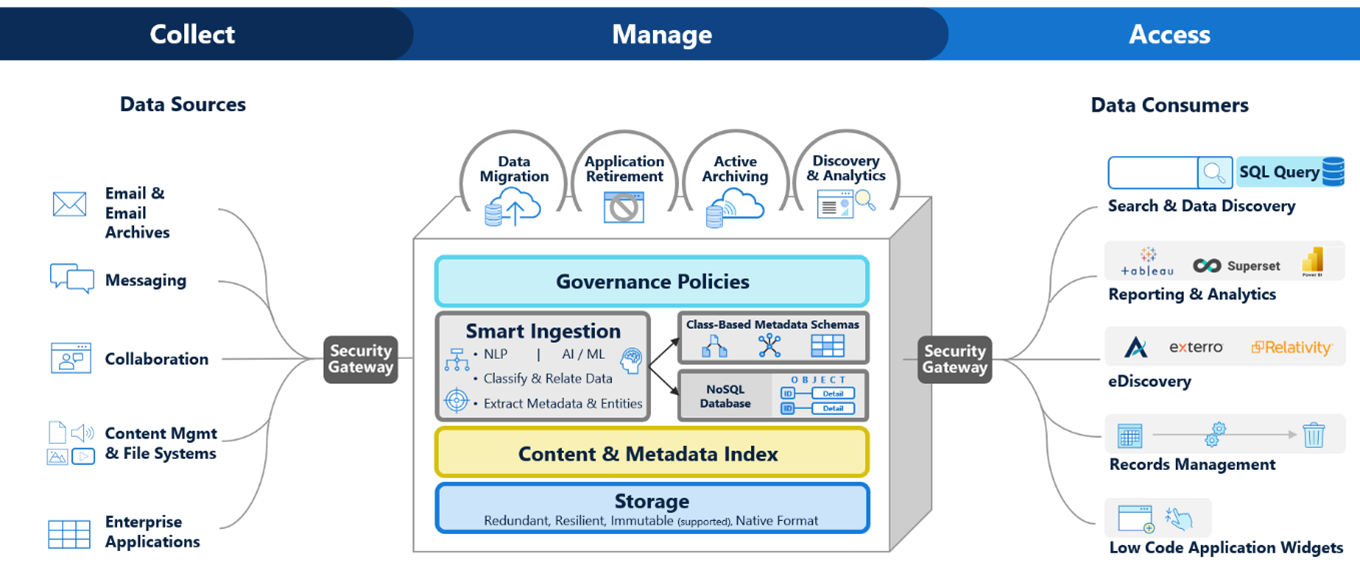 Collect
Bring together all types of data from systems across your organization and manage it more consistently and effectively
Eliminate data silos. Centralize data access and governance. Gain time, insights, and peace-of-mind.
MANAGE
Put your data to work
Quickly align large quantities of unstructured and structured data to your data governance framework so you improve compliance and accelerate insights.
Enrich & classify your data
Using your organization's taxonomy, ontology, and schema, Archive360's platform identifies, classifies, and organizes your data, indexing the metadata and full text of unstructured data. The platform can even enrich your data and metadata using Azure AI Services, such as transcribing audio and video, translating languages, using optical character recognition to extract text from images, detect objects and entities in videos or images and identify a person's sentiment through written, verbal or visual cues (e.g. – facial expression).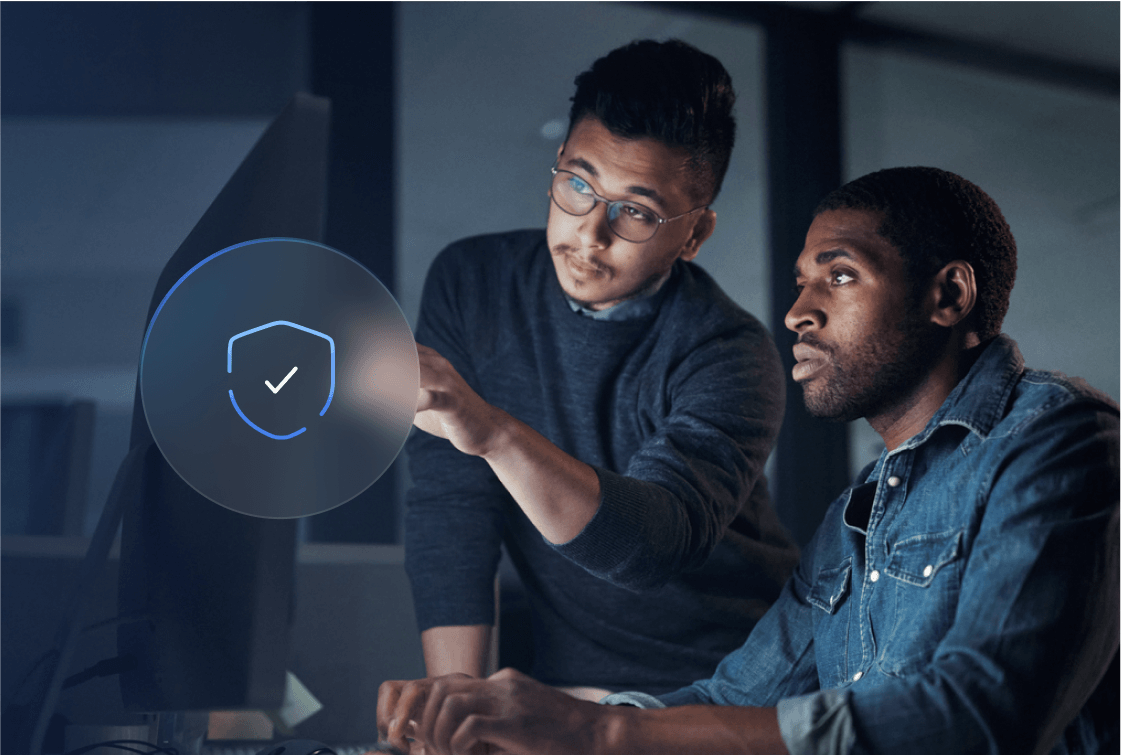 Protect your data
Archive360's platform provides unmatched options for protecting your data. In addition to role- and attribute- based access control, the platform uniquely provides three levels of encryption that you can manage and control:
Tenant encryption keys –used to encrypt data at rest and in transit.
File encryption keys – used to limit file access to specific users.
Content encryption keys – used to limit access to specific words, phrases or fields within a file to specific users.
Our optional Security Gateway even enables you to manage the keys in your on-premises environment or at a different cloud provider apart from the data in the cloud. So, even if hackers manage to gain access to the environment in which your data is stored, they won't be able to access your data.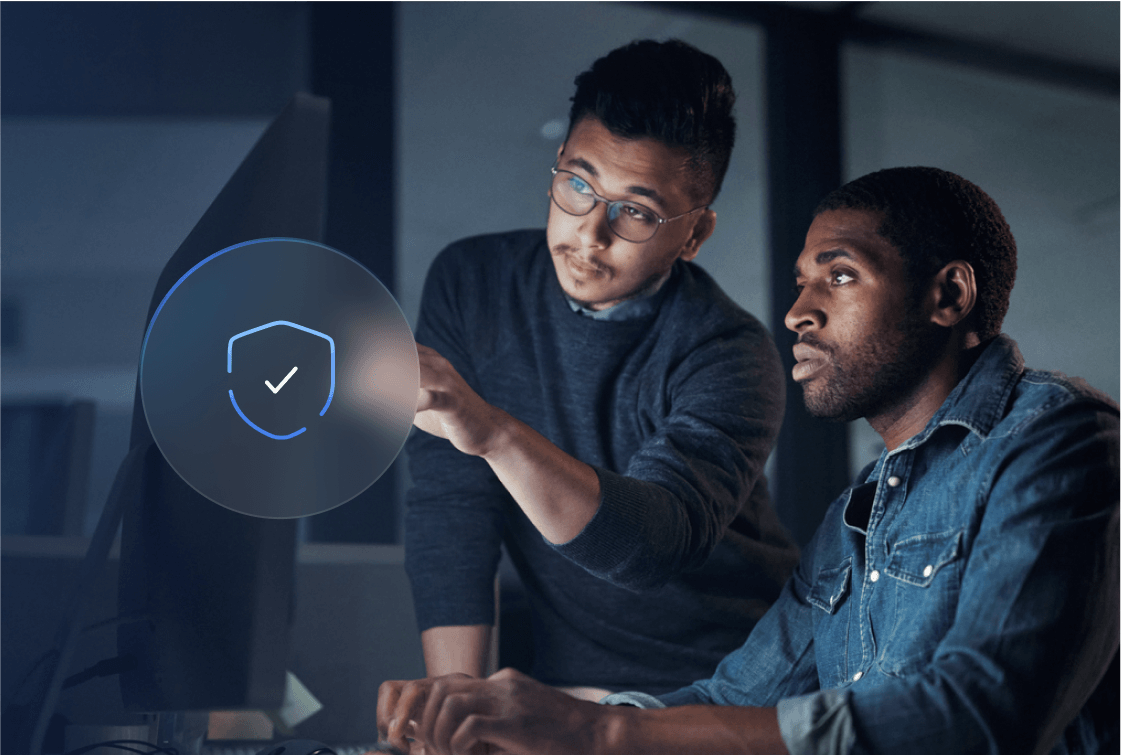 Automatically act on your data
Data archiving, classification, storage, monitoring, retention, disposition, and entitlement are driven by your legal, regulatory, and business organization's policies, such as FINRA, SEC, MiFID II, GDPR, CPRA, HIPAA, SOX, to automate data compliance and discovery across your entire organization. Consistent application of your taxonomy, ontology, schema, and policies to data enterprise-wide ensures archive and high-risk data is stored, retained, protected, discovered, and disposed to meet all your governance requirements including data:
Sovereignty
Integrity
Privacy
Retention
Self-service
Disposition
Preservation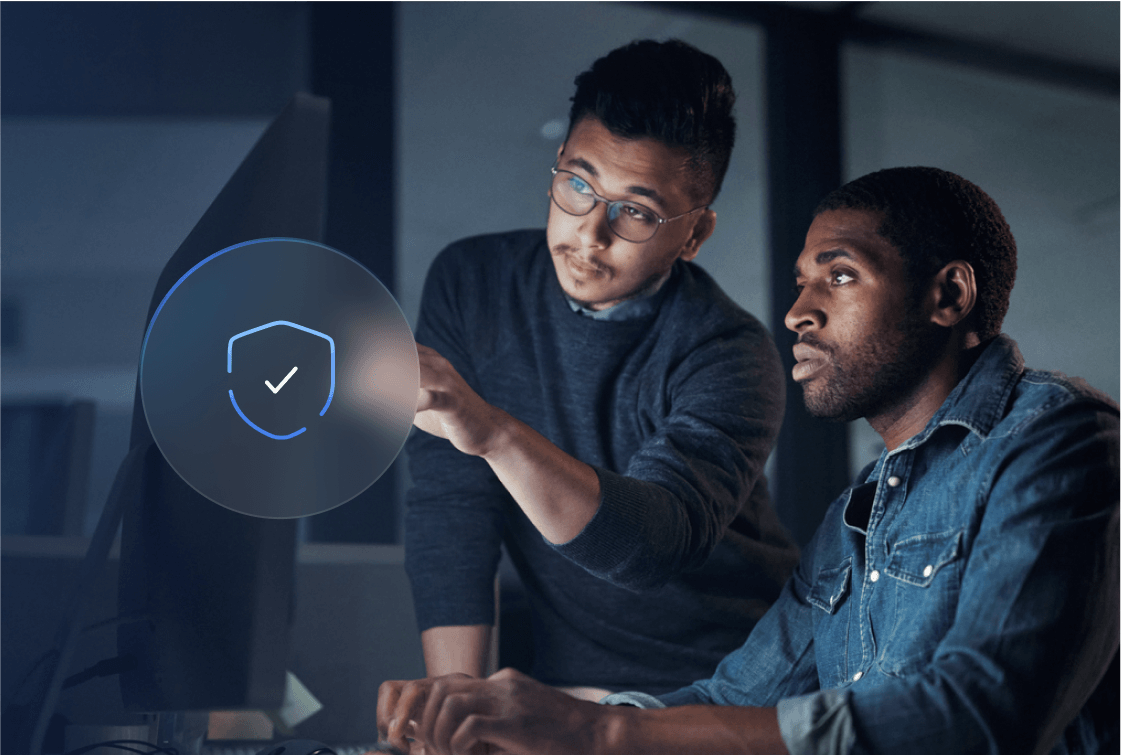 Access
Quickly reveal relevant data to only the users with the appropriate entitlements to see it.
Address your most pressing discovery, analytical, supervision, privacy, and legal challenges.