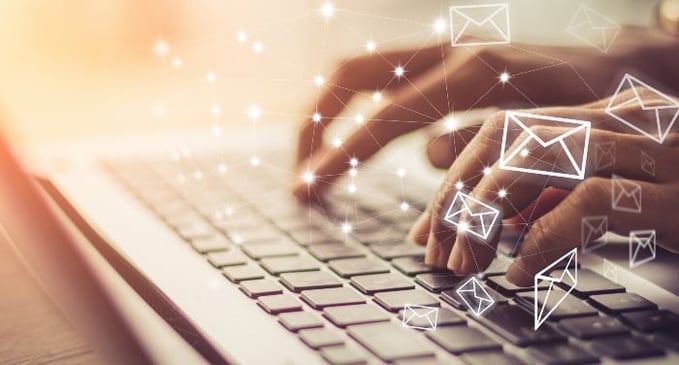 What You Need to Know about PST Migration and Elimination
PST file migration, and elimination is an important process for organizations that are concerned about data risk and compliance. The process involves transferring or moving PST files containing important data such as emails, contacts, calendars, and tasks, from one location to another, and then eliminating the PST file from its original location. This article explores the reasons why organizations and individuals may need to migrate and eliminate PST files, the potential risks associated with the process, and the methods and tools needed to ensure a smooth, compliant migration, as well as defensible elimination. It also discusses the importance of security measures during the process, consolidation of PST files, and the benefits of proper planning and execution. Read more….
It's hard to remember a time when mailboxes were limited to 100, 50, or even 20 Megabytes (yes, megabytes) of storage space. Back in 2007, PST files were released as a component of Microsoft Outlook 2007 to backup and archive email data, as well as reduce the size of server mailboxes due to the storage limitations of that time. PST files meant that end users (as well as administrators) could move old messages out of the mailbox and avoid hitting the storage limit. Back then, hitting your storage limit meant users were prevented from sending or even receiving email. Also, around this time, the backup options for Microsoft Exchange email servers were much less robust and reliable than they are today, so moving or copying data out to PST files gave users peace of mind for their important messages.
Fast forward to today, where over 25 years later PST files are still around, but the rest of the industry has changed, effectively rendering them the "floppy disks" of email. The storage capacity of server-based or cloud managed mailboxes are now measured in the tens or hundreds of gigabytes, and the data backup of email and collaboration platforms has advanced to the point where separate copies or storage of mailbox items is no longer needed and offers much greater protection than PST files do.
So, what's the harm in keeping PST files around? Several issues specific to PST files create risks for organizations that still use them and maintain critical information within them.
1. Storage use, limitations, backup, and costs
Outlook PST files have a theoretical size limit of 50GB, though there are many that have expanded past this. Each one of these files takes up space on local endpoint devices as well as on network shares hosted on expensive enterprise storage platforms. On average, most organizations support several Terabytes of PST files on their online storage platforms. In addition, these platforms are also backed up by data protection solutions which maintain additional copies of the data. Finally, as mailboxes are migrated to Exchange Online under Microsoft 365 platform, each licensed mailbox typically provides at least 50GB of mailbox space with an addition 1.5 TB of archiving space. So many organizations are paying three-fold for data in PST files; the storage space to host them, the backup space to protect them, and the cost of cloud storage included in their M365 license.
2. Corruption


PST files can easily become corrupted, especially when they are large. Corruption can occur for several reasons, including unexpected shutdowns, power outages, or hardware failures. When a PST file becomes corrupted, Outlook might crash or refuse to open the file. Corrupt PST files can be repaired, but in many cases, data can be lost, with no recovery option unless the files were included in backups.
3. Data Loss

In addition to corruption, data loss can occur if a PST file is damaged, deleted, or stolen. This can happen if the file is stored on a failing hard drive or if a virus infects the computer, or if a laptop is lost or stolen. In some cases, data can be recovered, but this can be a difficult and time-consuming process. Data loss due to theft is common and can render a company at fault for sensitive data breaches.
4. Performance Issues
Large PST files can cause performance issues in Outlook. When a user has a large PST file or multiple files, it can take a long time for Outlook to open, search for emails, or perform other tasks. This can be frustrating and time-consuming, especially for users who rely on Outlook for their work.
5. Compliance Risks
Data in PST files are outside of most eDiscovery tools and platforms, especially if they exist on endpoint devices that aren't protected by backups. The risk of non-compliance due to data in PSTs being outside of corporate control is extremely high, especially for a technology that is no longer needed to store email data.
As with most technologies that once had value but now increase costs and risks, there are modern solutions available to provide better access, performance, and compliance while cutting costs.
Watch the video above to see the risks of rogue PST files and how Archive360 FastCollect™️ can help.
PST Migration and your Digital Transformation Strategy
Since 2011, we've helped more than 2000 organizations migrate their legacy email archives to Archive360's cloud based Archive2Azure platform, and/or Microsoft 365. We've also worked with those customers to help them discover, migrate, and eliminate PSTs. Here's a best practice process we recommend ensuring fast and compliant PST migration and elimination:
PST Identification and Discovery
Step one in the process is to figure out where your PSTs are. This should be a straightforward task using existing desktop management solutions you already have in-place, though we also provide a PST Discovery tool at no-cost as well. The objective is to identify the owner, location, utilization, messages, attachments, and size of both connected and disconnected PSTs. When we work with customers, our process searches local drives, network shares and synchronized cloud accounts for all PSTs and produces a concise Discovery Report.
Migrate and Eliminate PST Data
Once you've discovered and identified your PSTs, the next step is to migrate them. In case you're unsure what this entails, PST file migration is a process that involves moving or transferring PST files, which contain data such as emails, contacts, calendars, and tasks, from one location to another, such as Microsoft 365, Microsoft Exchange or to a cloud-based archive, such as Archive2Azure. You need to ensure that the migration process can occur without impacting end users and that files are organized in the same way end users are used to interacting with them to minimize workflow disruption. Once the PST files have been migrated to the appropriate cloud location, the empty PST file should be disconnected and deleted.
Data Fidelity & Compliance during PST Migration
Most organizations want to retain PST files to satisfy their regulatory or legal requirements, so it's important that your migration process assures data fidelity and compliance. In the case of Archive360, each message is reconciled with MAPI validation, comprehensive exception reporting, remediation and reprocessing of all failed messages to ensure full data fidelity and authenticity. Additionally, all data processing errors are handled per item to mitigate any existing data corruption. Bandwidth controls and time-of- day restrictions prevent user experience, network, or system performance issues.
Migrating PST files can be complex and time-consuming, particularly when dealing with large amounts of data or multiple email systems. IT experts need to be proficient in the various methods of migrating PST files and understand the potential risks associated with the process to ensure a smooth migration.
Bottom line: if you've still got PST files, we recommend that you plan to eliminate them to reduce your potential risks and costs. However, PST file migration is a critical process that requires proper planning and execution. For more information on Archive360's PST migration process…
Marie-Charlotte Patterson is the CMO of Archive360. As a pioneer of measurable ROI-based marketing automation, digital marketing and content marketing, Marie's spent the past 20+ years helping transform and grow international and US software companies in the digital archiving, Governance, Risk Management and Compliance sectors define and dominate their market sectors. Prior to joining Archive360, Marie was Vice President of Marketing for Hiperos (Coupa), establishing the company as the global leader in third party risk and compliance readiness. Before Hiperos, Marie was the Vice President of Corporate Marketing and Product Management for AXS-One (OpenText), where she was responsible for driving the company's vision and strategy for archiving and electronic records management within the new paradigms of litigation readiness. Prior to AXS-One, Marie held international executive marketing positions for iXOS (OpenText) and Macro 4 (Unicom).