Fast, Accurate, Defensible Data Collection, Early Case Assessment, Litigation Hold, and Advanced eDiscovery Case Management
AI-enabled platform to reduce your eDiscovery response times and costs.
Supporting the eDiscovery requirements of 100s of law firms, corporations and government agencies worldwide
Scalable eDiscovery Solution to Meet Your Growing Needs
Archive360's eDiscovery platform is proven to scale and provide fast, consistent, accurate results across billions of records and petabytes of data.
End-to-End EDRM Process
From the initial data onboarding and storage, powerful indexing and search, granular legal hold placement, culling, review, and data exports, the Archive360 eDiscovery and case management platform does it all.
Legally Defensible eDiscovery Processes
Archive360 delivers fully auditable end-to-end data fidelity, including all metadata, to ensure your eDiscovery processes are legally defensible. Plus complete, immutable chain of custody reporting provides forensic logs of every action and interaction within the system.
eDiscovery Management Across All Your Data (Not Just Electronic Communication)
Emails and other communication data are important. When it comes to your eDiscovery requirements however, they're probably not the only type of data you're concerned with. Archive36O provides a unified archive and single platform to index, manage and search all data types (structured and unstructured), including voice and video.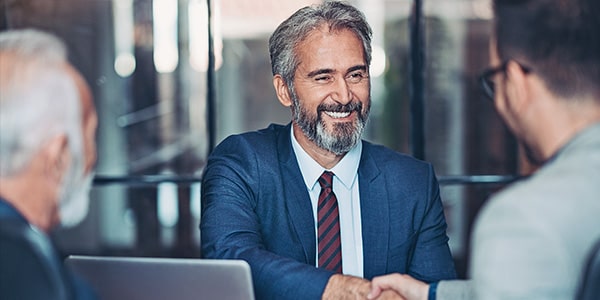 Protect your PII and Sensitive Data
Archive360's Zero Trust security model, entitlements-based access controls, PII data hashing, and advanced Security Gateway data encryption and key management ensures your case-sensitive data is always protected during the entire eDiscovery process.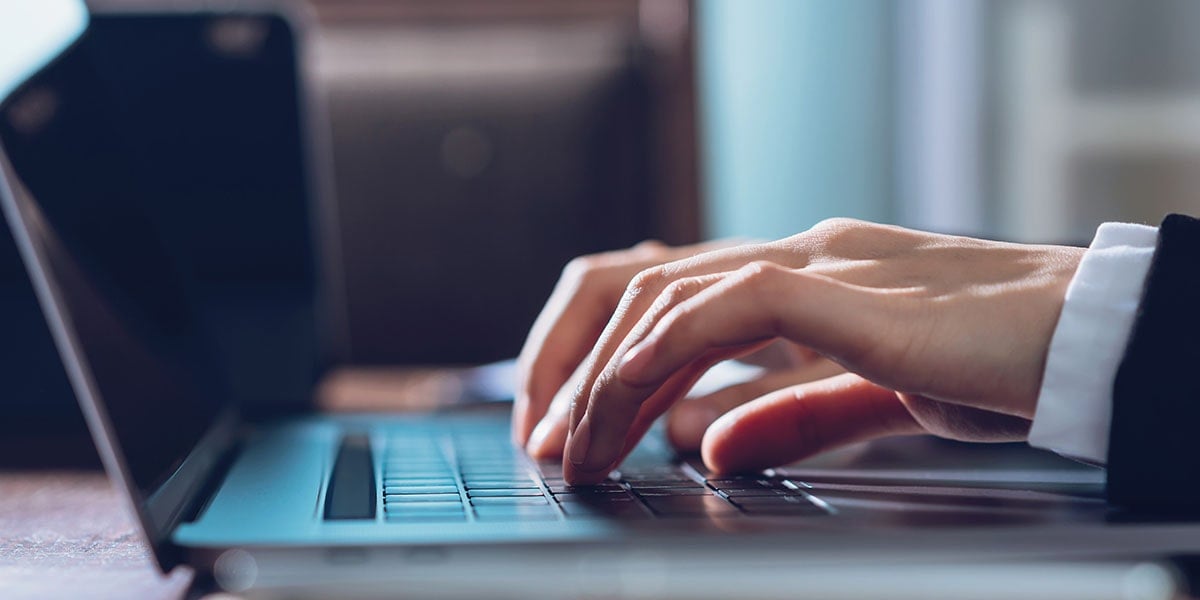 Zero Data Processing Requirements
Archive360 stores all data, including original metadata, in its native format so it's always ready for eDiscovery response. This means that no additional data processing is required to begin eDiscovery - significantly reducing time, risk, and costs.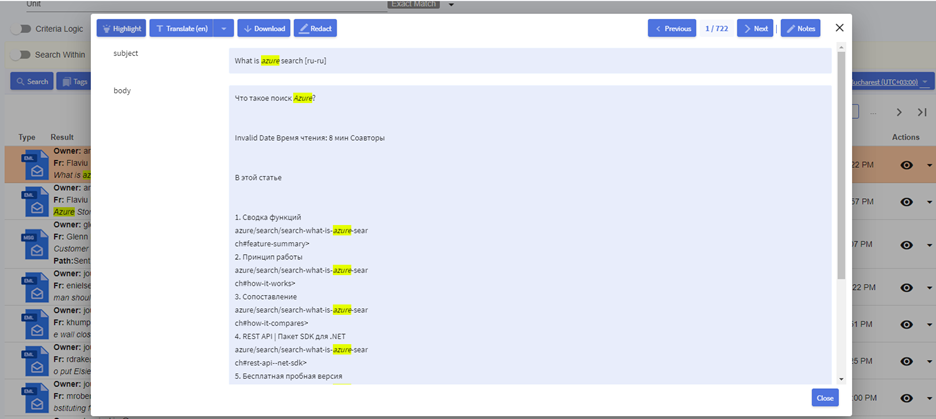 Fast, Intelligent Search
Elastic search capabilities provide the fastest results in the industry that won't stress your legal budget. The search engine can be adapted to specific customer needs and loads, to optimize search speeds and costs. Unlimited users can securely run targeted searches (as well as searches within searches) and cull results sets to produce the most accurate responsive data sets. Dynamic document translation supports all your foreign language document review requirements. Search logic and related result sets can be tagged, saved, and annotated for later review and re-use.

In-Place Data Preservation and Legal Holds
Immediately protect all potentially responsive data from inadvertent (or deliberate) deletion, misplacement, or alteration. Dedicated Case Management functionality enables ongoing management of numerous separate cases, as well as the placement and tracking of multiple litigation, holds applied to specific metadata searches and data sets. Legal holds always override programmatic retention schedules or other attempts to delete or change the data.

AI and Machine Learning-enabled Early Case Assessment (ECA)
Archive360 provides the fastest search capabilities across all data types. It also delivers AI and Machine Learning functionality to help you better identify, understand relationships, and highlight additional content contained in your eDiscovery data sets.

Manage Your eDiscovery Needs From Anywhere
Attorneys and eDiscovery administrators are increasingly working from remote offices. Collaboration and access for your team has never been easier or more secure with the cloud-based Archive360 platform. Run searches, cull data sets, review documents, add customizable tags, place legal holds, and export responsive data sets all on a single integrated cloud eDiscovery platform.

Secure, Compliant Data Exports and Production
Growing numbers of lesser known and emerging data formats can increase costs and response times of eDiscovery. Archive360 data export provides the ability to add bates numbering and export responsive data sets in industry-standard data formats, including PST, TIFF, and the EDRM XML format. We also provide full API support for direct integration with standalone eDiscovery and other systems.
EDiscovery for Law Firms
Reduce costs and improve your margins with cloud-based data set storage and advanced eDiscovery processing for law firms. Improve your client's litigation support experience and reduce the risks of data loss, data corruption, and cyber-theft.
EDiscovery for Corporations
Cloud-based, secure, centralized data collection and eDiscovery processing for corporations that supports your end-to-end EDRM needs, regulatory requirements, and internal investigations and monitoring.
EDiscovery for Government Agencies
Accelerate your ability to respond to FOIA requests and eDiscovery response, quickly, and with extreme accuracy. Archive360 eDiscovery for government agencies meets the specific needs of federal, state and local FOIA requests and investigatory teams worldwide. FedRAMP authorized and equipped with a GSA Schedule Contract.