Data Management Legal Challenges & the Cloud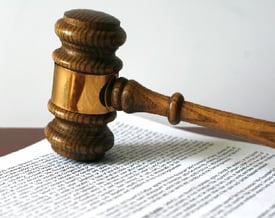 Upcoming webinar on Aug 24, 2016 11:00 AM PDT
Is your law firm swamped with data? After years of collecting data from clients undoubtedly you have TB's of data under management. Your challenge is how to reduce total cost while keeping the data secure and accessible.
In this webinar, you will hear from two industry experts - Jim Shook from EMC and Bill Tolson from Archive360, regarding the challenges legal firms face for data management and the possible benefits offered by the cloud.
Jim and Bill will address 3 key cloud storage issues being security, accessibility and cost savings. This webinar is perfect for legal IT professionals who are looking for new ways to optimize legal data management.
Join this webinar (Aug 24, 2016 11:00 AM PDT) to learn how cloud storage can be the perfect storage location for your legal data. The speakers are well known experts in legal data management with over 20 years of combined experience.
Learn the three key issues to successful cloud legal data management
Gain important insight and tips for cloud storage
Void costly mistakes that can endanger your legal data
You can register for the webinar here
About Bill Tolson
Bill is the Vice President of Global Compliance for Archive360. Bill brings more than 29 years of experience with multinational corporations and technology start-ups, including 19-plus years in the archiving, information governance, and eDiscovery markets. Bill is a frequent speaker at legal and information governance industry events and has authored numerous eBooks, articles and blogs.