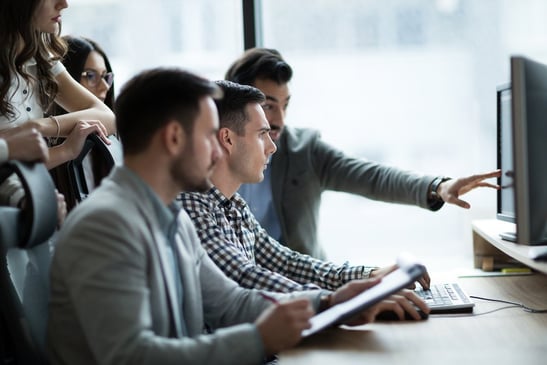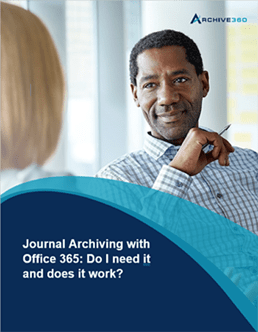 If you're journaling today, the stakes are high.
Your legal, compliance and security teams rely on having an immutable copy of all of your emails. Office 365 archiving does not support journaling. So what should we do?
This eBook provides actionable tips to empower IT to solve the problem.
Journaling to an Office 365 Shared Mailbox
So, what is a shared mailbox? A shared mailbox is a common Office 365 mailbox that can be used by many employees in a group - for example a mailbox such as groupname@companydomain,com. Many employees can have access rights to it and can send emails to anyone, all from the common email address.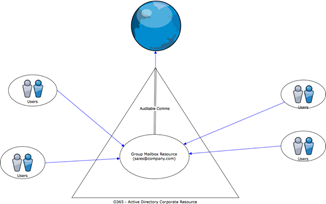 The problem is Microsoft has lowered the storage limit of an Office 365 shared mailboxes to 50 GB, which is much lower than what a corporate customer would expect. This move is important because many companies use a shared mailbox for more than its intended use, for example as a journaling mailbox.
Also, many companies move mailbox contents from exited employees, to a shared mailbox. This is because it remains in Office 365, doesn't use an Office 365 license, and its free. However, Microsoft best practice dictate that ex-employee mailbox contents should be declared as inactive - this keeps the mailbox intact and separate and also frees up an Office 365 license. There are some downsides to using inactive mailboxes - which is why some companies have adopted the shared mailbox strategy, creating a shared mailbox that all contains all previous employee content.
What to do with Legacy On-Premise Journals
Many companies, particularly those in regulated industries such as financial services (Finserv or FinTech), have a requirement to journal content from select mailboxes, for example, brokers and traders, and retain the data for 3-7 years.
The issue Finserv companies face is the fact that Office 365 does not have, nor does it allow, mailboxes to be designated as journaling mailboxes. So, what can Finserv organizations do with their existing archived journals? Microsoft recommends companies either keep an on-premise Exchange server as the journaling repository or work with a third-party cloud provider to supply the journaling repository – neither which is considered ideal due to the impact of cost, as well as complexity.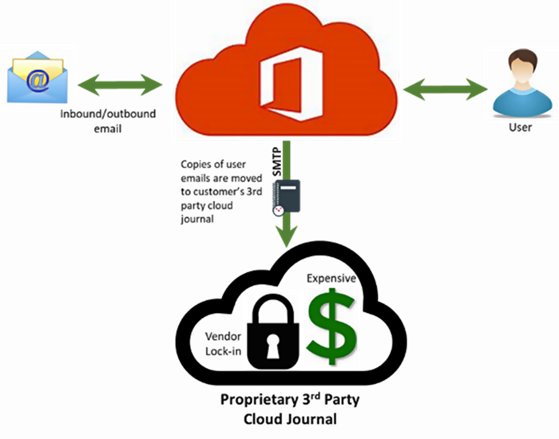 Fig 1: Using a third-party cloud as the Journal is expensive and risks being sentenced to data prison)
Several third-party data migration companies have come up with a scheme of exploding an on-premise archived journal (usually a huge amount of data) and migrating the exploded emails into individual custodian's mailboxes.
An issue with this strategy is what happens to departed employee journaled email – there is usually no Office 365 mailbox to migrate it to. Another issue is that because journaled email can have 2 or more recipients, each email with multiple recipients must be duplicated so that the journaled individual email can be placed into each custodian's mailbox. This means that one on-premise 10 TB journal, when exploded and migrated into individual Office 365 mailboxes can grow to many times the original size in Office 365 – 20 TB, 40 TB, or more. Microsoft has let it be known that they do not want their customers following this process and again, suggest using an on-premise Exchange server or a third-party cloud provider.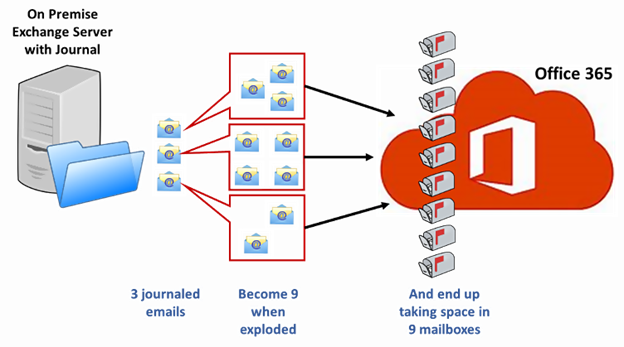 Fig 2: Exploding a journal can take up a great deal of space (and cost) in Office 365
Another strategy some companies use is to migrate legacy archived journals into a shared Office 365 mailbox, accessing it when needed to respond to a regulatory information request or to perform eDiscovery. Again, because the new shared mailbox storage limit is now 50 GB, most legacy journals would not fit. Of course, you can split the journal among several shared mailboxes, but this complicates regulatory and eDiscovery searches. Also, for companies in the Finserv sector, shared mailboxes journals would not meet the SEC 17 regulations, including the requirement to store data in a truly immutable or WORM format.
The other challenge Finserv organizations face when moving to Office 365 is what to do with their on-going, live email journaling requirements.
Some companies began using an Office 365 shared mailbox as a live journaling repository (because it's free) to save the expense of keeping an on-premise Exchange server active or paying the high prices for a proprietary third-party cloud.
Again, the problem with this strategy is, depending on the size of the organization, live journaling into a shared mailbox will need to be migrated regularly (raising regulatory or legal risk if not done) as the shared mailbox fills up. Let's not forget the new shared mailbox storage limit is now 50 GB. In reality, the 50 GB limit is driving companies back to the existing costly and complex journaling solutions by keeping an on-premise Exchange server active or using a third-party cloud, rather than reducing any cost and resource from their dilemma.
Email Journaling for eDiscovery
Does your organization utilize Office 365 for email? Is your organization required to journal email for compliance, legal, or business requirements? Do your Attorneys complain about the time it takes to find information for an eDiscovery request? If the answer is yes to any of these questions, then keep reading.
A journal ensures "Golden Copy" status.
As mentioned above, journaling was originally developed for capturing email from financial brokers and traders and has become an important legal requirement through the SEC regulation. But as companies moved from on-premise email systems to Office 365 (which is cloud based),journaling became more difficult. As Office 365 does not provide journaling capability, companies have been forced to adopted 3rd-party cloud solutions to act as the journaling folder. We will cover this in a later chapter.
Isn't
Office 365 email journaling just for financial services compliance?
Journaling is used extensively for litigation preparedness and eDiscovery and today is used just as much in any sector business, regardless of legal or compliance requirements. To capture and retain the email contents, some companies still utilize the email journaling feature in their on-premise Microsoft Exchange server. For many companies however, the 3rd-party journaling cloud option is too complex, too expensive, has potential security issues, as well as introducing vendor lock-in challenges.
Other companies using the Office 365 cloud, employ a 3rd-party cloud archive to journal from Office 365 infrastructure to their 3rd-party cloud archive. This may become costly due to the high cost of 3rd-party cloud archives, as well as vendor lock-in issues (if they exist). It's important to note that not all Vendor have a lock-in, but you must be vigilant in order to ensure that you do not succumb to pitfalls when you sign-up with a partner.
Also, be careful about relying on journaling for eDiscovery without fully understanding the technical complexities of the implementation. Journals can be configured in several ways, some of them do not capture all message data (or metadata). Some configurations, for example, don't capture the BCC recipient, a potential issue for eDiscovery response and dialogue inclusion. Best practice is to ensure you document what your journaling capabilities are (the specific method you use) for your "meet and confer" meeting and inform legal counsel of its use for preservation and collection purposes.
Read More: eDiscovery for Office 365
Office 365 Journaling to your cloud
So if keeping an on-premise archive active is inefficient and costly, and relying on a third-party vendor to keep your data in proprietary archives locks you into their contract, what possible solution is available to make this easier for your organization?
Many CIOs looked into the extremely low cost, security, and unlimited scalability of public cloud systems, such as Microsoft Azure, and gave feedback that if they could simply journal from their Office 365 email system to their own Azure tenancy, this would solve the O365/Journaling challenges. By taking advantage of the company's own low-cost cloud infrastructure, they could mitigate several issues.
Ideal Microsoft Office 365 and Exchange Online Journaling Solution

Is there a better Microsoft Office 365 email journaling solution?
Wouldn't it be better to keep your legacy and live journal data within the same Microsoft Cloud while retaining full regulatory compliance, security, and control over your sensitive data?
Archive360's Archive2Azure platform enables customers to onboard their legacy journal data and stream live journal data while keeping the journal contents completely intact with zero metadata loss or data conversion. Archive2Azure is the first intelligent information management and archiving platform built for the Azure Cloud.
This means that your sensitive legacy and live journal data always stays in your Microsoft Cloud under your direct control. Archive2Azure provides full data migration and cloud management of your journal data, all in one solution without the need to pay for and rely on a proprietary third-party cloud provider.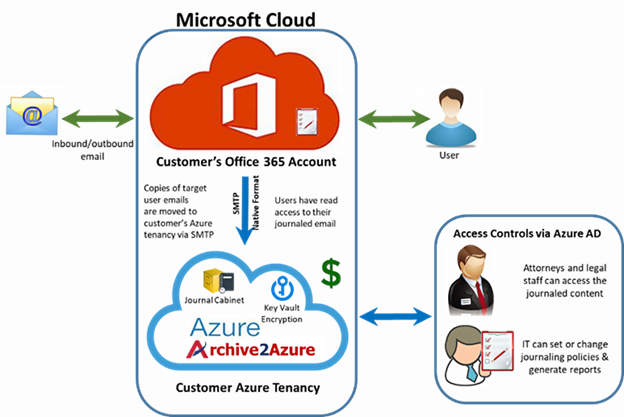 Fig 3: Keep your data in your Microsoft Cloud
Companies can now take advantage of their Azure tenancy to store and manage their legacy journal data as well as take live journal data from Office 365. With this solution, you no longer need to worry about being locked into a contract with a third party vendor, manage additional issues with shared O365 mailboxes, or the extra expense of keeping an on-premise Exchange server active.
With the "storage stress" of exploding your legacy journals, multiple times its original size, directing your live journal stream to an expensive third-party proprietary cloud (risking vendor lock-in), or keeping a costly on-premise Exchange server active, it would appear to be a less than ideal practice when you have the option of keeping your sensitive journal data within your same Microsoft cloud tenancy, but with the additional benefits of using your own encryption keys, infinite scalability and storage with a significantly lower cost it makes sense to give Archive2Azure a try.
For companies wondering what to do with their legacy and live journal data when migrating to Office 365, please keep the following in mind:
Exploding legacy journals so you can migrate the individual emails into custodian mailboxes is not supported by Microsoft and for financial services companies, may put you at risk for SEC 17 non-compliance.
Utilizing shared mailboxes for journal data no longer is possible due to the reduced storage limit of 50 GB.
Keeping your on-premise Exchange server active is costly.
Using a proprietary third-party cloud can be expensive and risks the issue of vendor lock-in.
Additionally, each of the above strategies increases the complexity and risk of regulatory non-compliance and litigation support.
Archive360 has a better way. Our journal archiving solution is purpose-built for Office 365 and runs inside of your Azure tenant. It's your data, in your cloud, under your control.
Archive 360 is trusted by companies like 3M, Netflix, McKesson, Samsung to migrate from Veritas/Symantic Enterprise Vault and other major archiving platforms.