Section Title
Et has minim elitr intellegat. Mea aeterno eleifend antiopam ad, nam no suscipit quaerendum. At nam minimum ponderum.
How to optimize your organization's SharePoint Online storage environment
Cloud adoption delivers transformational benefits tied to flexibility and scalability. But accelerating the scaling of an environment can quickly consume your IT budget. Leveraging tools that can archive and optimize Microsoft SharePoint Online repositories is one way to help effectively control the cost of scaling and recapture that operational budget money.
In this whitepaper you will learn..
The importance of cost-optimization planning as part of your overall cloud strategy
Why organizations are not always recognizing a cost benefit by migrating data to the cloud - and how to change that.
There are solutions available that will improve line-of-business users' productivity while controlling storage costs
Subject Matter Experts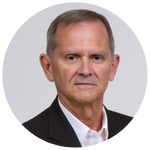 Bill Tolson
VP of Compliance
and eDiscovery
Archive360