Slash File Share Costs with OneDrive and Azure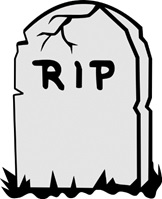 Have you successfully moved your organization's on premise email service to Office 365? If so, nicely done! You have provided your employees with a rich package of communication and collaboration services.
What are your plans to utilize Office 365 OneDrive? IMHO, OneDrive is one of the most valuable assets of Office 365, second only to Exchange Online. As part of your Office 365 license, Microsoft provides each user with a whopping 1 TB of storage for online file sharing.
Time to Decommission On Premises File Shares
Now is the time to decommission costly on premise file shares. As you are aware, file shares are not cheap. The equipment cost for servers, storage and VPNs alone is huge. And when you add the cost of management, upgrades, patches and support desk calls, the total cost can be shocking.
Not convinced yet? Read this short testimony from a financial services firm;
"We were tired of living in the Citrix [VPN] file server world," said Brandon Gage, senior vice president of technology at Newport Beach, Calif.-based United Capital Financial Advisors LLC. "We sat back one day and said, 'Why do we have all this complexity?' Every server you have, you have to maintain patches and pay for licensing."
Over a six-month period last year, United Capital phased out 10 Dell Inc. and Hewlett-Packard Co. file servers and moved between 3 TB and 4 TB of data for more than 250 employees to an online file sharing service. Gage said the move reduced file sharing costs by 65% to 75%.
"If I had to make the decision again, I would make the same one," he said. "In fact, I would have been more aggressive and got it done in two months instead of six."
Time to Consider File Migration
Archive360 is well known for email archive migration service, but did you know we also provide file share migration service? We are ready to help you move files and documents to Office 365 OneDrive. As part of the migration, you need to consider the current file source; do the files belong to active employees or to ex-employees? Do the files belong to a department or entity? Do they have regulatory or legal requirements?
For active employees, OneDrive is a great target. However, for departed employees and departments and other low touch grey data, the 1 TB capacity could be a limitation. For these use cases, we recommend storing these files and documents in Microsoft Azure with Archive360's Archive2Azure.
Archive2Azure is a cloud-based managed storage solution capable of storing and managing an unlimited amount of data. The benefits of Archive2Azure include:
The cost to store data in Archive2Azure is just pennies per GB per month, a fraction of the cost of traditional on premise file shares.
Data stored in Archive2Azure can be searched easily for audits and legal discovery and best of all, it requires no upkeep by IT staff.
Data disposition is managed automatically to ensure data does not accumulate needlessly.
Ready to move your files?
If you have already made the move to Office 365, now is the time to consider eliminating costly on premises file shares and move your files to either OneDrive (for active employees) or to Archive2Azure for departed employee and department (legal) data.