Records Management and Microsoft Azure Cool Storage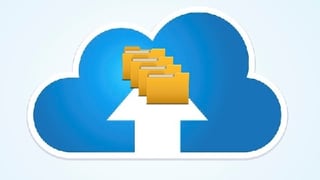 Corporate records are usually retained and managed due to government and professional regulations. The vast majority of those corporate records are never searched, reviewed, or ever really looked at once they're filed away. These days, electronic records are a "store and forget it" process. So why do companies keep their records on expensive enterprise-class disk, or more recently, move them to expensive high performance cloud storage? It seems to me the real reason is the popular record management systems have always targeted existing high performance storage systems simply because that's what organizations were buying and low cost cloud storage was not designed for records management functionality.
Ideally, corporate records should be stored in a low cost, lower performance, secure system that actively manages the content per retention/disposition policies, retains audit reports, and provide index/search capability when specific records need to be produced for an eDiscovery or regulatory information request. With that in mind, does it make sense to store little accessed records on high priced storage systems? The obvious answer is of course not!
To blob or not to blob
With the advent of cold cloud storage systems such as Amazon Glacier (cold storage), Google Nearline, and Microsoft Azure Cool Blob Storage, corporate records can be securely stored on ultra-low cost but highly secure cloud storage platforms. Both Amazon AWS and Google Cloud have offered low cost storage options for a while, such as Amazon's S3 Infrequent Access and Google's Nearline. These capabilities allow you to store less-frequently-accessed data for a lower cost per GB… less than $0.01 per GB per month, for the long term.
Amazon Glacier is a secure, durable, and extremely low-cost cloud storage service for data archiving and long-term backup. Users can reliably store large or small amounts of data at a significant savings compared to on-premises enterprise-class solutions. To keep costs low, Amazon Glacier is optimized for infrequently accessed data where a retrieval time of several hours is suitable.
Google Nearline is a low-cost, highly-durable and highly available storage service for infrequently accessed data, data archiving, online backup and disaster recovery. Unlike Amazon's Glacier, Google Nearline data is available with a sub-second average response times and approximately 1 cent per GB/month pricing.
Microsoft now offers a cost-effective specialized cloud storage system called Azure Blob Storage. This blob storage gives you the ability to choose between Cool and Hot access tiers. Now you can store your infrequently accessed corporate records on cool tier at a very low cost while storing more-frequently-accessed Hot data at an overall lower cost than enterprise-class or high performance cloud storage.
The key to utilizing Azure for the records management of your low-touch corporate records is the addition of a management application built for Azure that can manage, apply retention/disposition policies, search and produce records when needed.
Low cost records management in Azure
Archive2Azure is Archive360's Compliance Storage Solution targeting unstructured data migration and long term storage management of low-touch or grey data into the Microsoft Azure platform. Archive2Azure enables companies to completely eliminate their costly, aging, expensive, on premise records management and other unstructured data repositories by providing migration and managed storage services for infrequently accessed records. This includes compliance records that must be held for the long term, email system journal folders needed for regulatory compliance, inactive (departed) employee work files, inactive employee PSTs, low-touch file system content, and legal department eDiscovery results sets.
About Bill Tolson
Bill is the Vice President of Global Compliance for Archive360. Bill brings more than 29 years of experience with multinational corporations and technology start-ups, including 19-plus years in the archiving, information governance, and eDiscovery markets. Bill is a frequent speaker at legal and information governance industry events and has authored numerous eBooks, articles and blogs.