PowerShell and the New Archive2Anywhere 2016 Release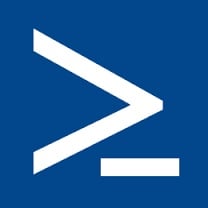 Hi, I'm Joel Bennett, and I'd like to take a moment to talk to you about PowerShell, how it's changing the way companies are migrating their email archives (particularly when they're migrating to Office 365), and why here at Archive 360 we are redesigning our management tools from the ground up.
For those of you who don't know me, I go by "Jaykul" online, and I'm a software developer and seven-time Microsoft PowerShell MVP. I started using PowerShell about a decade ago when it first came on the scene as Microsoft's administration shell and .Net scripting language.
If you're an Exchange or Active Directory administrator, or, for that matter, if you're a system administrator who is working with Microsoft's server products, you're probably already familiar with it, and don't need me to explain its value -- you may even be using it to automate your tasks and manage your data centers. But in case you're not, let me take a moment to explain.
PowerShell is a command-line shell, like bash on Linux. You type commands and parameters and get text representations of the results. More importantly, you can save a series of commands into a script and run them repeatedly, or run them simultaneously on multiple servers. It is Microsoft's answer to three major needs in the enterprise today:
The need for remote management,
The need to delegate management,
And the growing need to automate tasks -- particularly as we move more and more of our servers into "the cloud."
In the decade since they first released it, Microsoft has exposed the management interfaces for most of their server products as commands in PowerShell, and at Archive360 we're not just going along with that trend, we're exploiting it to make email migrations simpler, more predictable, and more repeatable.
So let me give you an example.
When doing an Exchange migration one typically starts by collecting the lists of accounts that need to be migrated, and then matching up the data from the archives to Exchange and Active Directory accounts in order to make sure to generate the proper accounts in the new environment.
Then you would probably identify "batches" in Active Directory that you want to migrate first. In the past this usually meant exporting the list of members of a batch into a .csv file that you could open in Excel, and then copy-pasting the email addresses or sam accounts into the archive migration tool's interface. Some of our competitors have server products which can be set to scan Active Directory and extract and copy that data for use in their management interface. This Active Directory scanning is difficult and very process intensive because the user environment changes constantly, hence these scans need to be performed often.
However, since PowerShell is the primary management tool for both Exchange and Active Directory, putting the Archive360 management interface in PowerShell means that our tools are right there where your user data is. You can simply run the command to list the members from Active Directory, and simply pipe those users straight into our migration queue!
Of course, this means we don't have to do any work up front to extract data, you don't need to install any extra tools, and you certainly don't need to set up additional servers to do that work. It is already saving time and money!
Well, that's all the time I have for today -- next time I'll show you how writing our management as PowerShell commands did not come at the expense of our powerful and friendly user interface. And I'll show you the mouse-friendly tools and reporting interface, and how they actually help you to learn how to use our PowerShell commands!
Request a Demo of Archive2Anywhere