Microsoft Victory Safeguards Email Privacy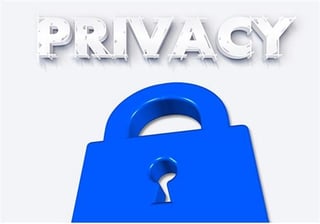 In a victory for email privacy, a federal appeals court in New York has reversed a trial court's ruling compelling Microsoft to turn over emails stored on servers located outside the US. [1] This latest ruling is one of several cases demonstrating that the law is trending towards privacy. This case involves governmental seizure of electronic records.[2] The concern expressed in that case was that if the US could use an antiquated law to seek disclosure of records stored in the EU, other countries could use their local laws to compel US companies to disclose records to that country's authorities. Microsoft's attorneys correctly warned that this would create a "global free for all."
In another case, entitled US v. Jones, the US Supreme Court dealt with a more pedestrian use of technology and rejected a conviction based on surveillance conducted on a suspect via a GPS device being placed on the suspect's vehicle.[3]
These cases have been encouraging for privacy advocates because those courts have expressed concerns about applying antiquated laws with new technology. Justice Alito stated in the Jones case that "people's use of technology is changing what the expectation of privacy is for the courts." In the most recent Microsoft case decided this week, Circuit Judge Gerard Lynch urged Congress to update the "badly outdated" 1986 law and strike a balance between current law enforcement needs and users' privacy interests and expectations This balancing of privacy expectations and new technology was tested during Apple's recent clash with the US Department of Justice involving a terror investigation over its iPhone encryption.[4]
Microsoft has now moved from defensive posture to a more assertive position by filing an affirmative claim against the Department Of Justice- called a "declaratory judgment." That suit requests the court to rule on the constitutionality of another dated law passed long before cloud computing. [5] The law at issue in that case is being used to compel Microsoft to reveal customers' cloud based data to governmental authorities and further mandating Microsoft to keep this disclosure secret from its own customers, sometimes for indefinite periods of time.
Microsoft has enlisted its technology professional partners in this effort to shape public policies for our 21st century digital economy through its "Voices for Innovation" community on social media. So, stay tuned as we track this most recent challenge and…perhaps even get off the reporting sideline and into the game.
As the industry leader in email archive migrations, Archive360 has extensive experience of assisting corporations in migrating custodial data (both active and archived) to new locations, in compliance with EU privacy laws. For more information: www.archive360.com or info@archive360.com.
[1] In re: Warrant to Search a Certain E-Mail Account Controlled and Maintained by Microsoft Corp, 2nd U.S. Circuit Court of Appeals, No. 14-2985
[2] http://blog.archive360.com/when-safe-harbors-are-not-so-safe-archive360s-clients-weather-the-storm-from-above
[3] US v. Jones, 132 S. Ct. 945, 565 U.S. ___ (2012);
[4] http://blog.archive360.com/how-apples-fight-with-the-fbi-affects-your-data-migration-plans. This suit became largely academic when an Israeli IT firm was retained by the US to crack the terrorists' device without Apple's assistance.
[5] Microsoft v. US Dept. Of Justice and Loretta Lynch, US. Dist. Ct., W. Dist. Washington at Seattle.
About James McCarthy, Esq.
James M. McCarthy graduated from Christian Brothers Academy in 1982; Rutgers College, Rutgers University in 1986; and Western New England College School of Law in 1989. Mr. McCarthy was admitted to the New Jersey State Bar in 1989; the United States District Court for the District of New Jersey in 1989 and the United States Court of Appeals for the Third Circuit in 1991.