"Free" White Label Office 365 Archive Migration Software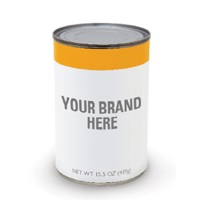 First, let me thank the Microsoft Partners that have responded to my previous two blogs titled "PowerShell Advantage: Real Time Active Directory Integration with Email Archive Migration" and "PowerShell: No Experience Required – For Email Archive Migrations to Office 365" covering archive migrations via PowerShell. I was surprised at such a great response. In today's blog I want to continue to build on the partner benefits of PowerShell and archive migrations.
Migration partners today utilize numerous applications and tools to deliver their services and they are always on the lookout for new capabilities that will address known issues while helping to maintain or raise their profitability. In many cases, when a new product or capability is added to a service provider's offering, customers raise questions such as; what value does it add to the project, is the new capability viable, is it cost effective (are we receiving addition value), how does it integrate with the current solution, what other customer projects have you successfully used it on, and one question many customers forget to ask - does it perform in a legally defensible manner, i.e. does its utilization adhere to eDiscovery best practices?
What if the services provider could rely on a single platform that could be systematically customized to each customer's specific migration needs?
Archive360's Archive2Anywhere is 100% PowerShell based, enabling partners to integrate the migration process with the rest of the project. In addition, PowerShell gives the customer a high level of confidence that the approach is fully integrated and proven.
In most cases, customers want and expect reporting capability that tells them project status, speed, exceptions, and error handling, not to mention reporting that can show chain of custody. Archive2Anywhere provides a wealth of reports, all delivered in Excel/csv format, which allows the partners to incorporate the data into their reports or to brand them with their company logos.
Last week I had the pleasure of meeting a customer that didn't realize that Archive360 actually conducted his Centera-based migration from Enterprise Vault to Office 365. The services provider had integrated the Archive2Anywhere functionality into their platform including reporting and status messages. In reality, the partner was feeding the Archive2Aywhere outputs into SQL Reporting and automatically sending email notifications to the customer that reflected the partner's look and feel.
Over the last several years, Archive360 has had a continuous stream of requests from VARs and Integrators asking for API SDKs and associated documentation so they could do just that.
Now with PowerShell, every partner can have their own private label archive migration software.
In addition, PowerShell provides these additional benefits;
The partner application is always current, no more need to wait for an updated version of the API SDK.
Bug fixes and enhancements are available at point of release, no need to have them ported in the API SDK.
Archive360's services team uses the same cmdlets in the field, so to answer your question, of course we eat our own dog food.