Five Tips for a Successful Office 365 Migration - Tip #1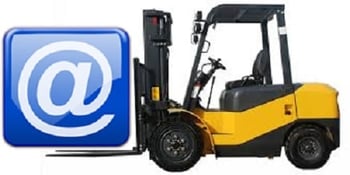 Are you excited about moving your on premise Exchange Server to Microsoft Office 365? Office 365 is an exciting cloud-based solution for all your company's communication and collaboration solutions. However, before you decide to migrate your on premise Exchange Server to Office 365, there is one important question you must address; Does your current on premise Exchange Server also have an email archive attached?
There are 5 Key Considerations of an Office365 Migration
But before you migrate you current system to Office 365, there are five key areas which require careful consideration. In this five-part blog series, we will examine the five key issues that require your attention before you make the decision to move. Let's begin with question #1:
How much data do I have in the on premise Exchange system?
The first key question you must ask yourself is, "how much data do I have in Exchange?" Your current Exchange capacity will depend on how the email archive platform was deployed. Before we jump into topics like "stubbing" and "journaling", let's first examine your Exchange system's basic mailboxes stats.
How many mailboxes in total do you have?
How much data is contained in each mailbox?
How much data is contained in each archived mailbox?
When moving to Office 365, there are three basic enterprise plans available – E1, E3 and E5. The E1 plan provides 50GB of capacity. This sounds like a lot, but depending on the length of service for a given mailbox, this may in fact be too small. The E3 and E5 plans include unlimited mailbox capacity, which for most, are the best plans, especially for larger organizations. Knowing the average size of you mailboxes will help you pick the correct plan.
As you measure the size of each Exchange mailbox, don't forget to add the archive data to the total capacity, as both the Exchange mailbox contents and the archive mailbox content should be migrated into Office 365. You do have the option of leaving the archived email in your legacy on premise archive but issues will arise as end-user try access archived emails or your attorneys engage in eDiscovery processes.
The Office mailbox capability is split into two sections. The first section serves as the active mailbox and the second serves as the end-user's Personal Archive. An industry best practice states the obvious, that you should migrate the live Exchange mailbox contents into the new live mailbox and migrate the archive mailbox contents into the Personal Archive.
So to conclude, the first tip is to know if you have an existing email archive and the general stats around it and your Exchange instance.
Look for the next blog in this series where we discuss more important issues and tips that involve your email migration to Office 365.
Learn more about Office 365 migration with Archive2Anywhere