Feds Open Up Trade Secret Litigation Floodgates- Part 1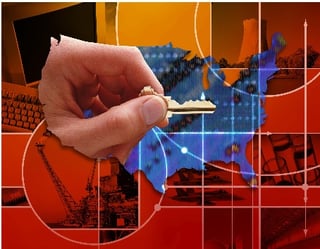 On May 11, 2016, President Obama signed into law a new private cause of action for civil litigation under the Economic Espionage Act of 1996 known as the "Defend Trade Secrets Act of 2016" ("DTSA"). Previously, trade secrets were protected under individual State law1. The new law now opens up federal courts to plaintiffs to litigate trade secret claims and obtain injunctions, prevent disclosure and seek economic damages for trade secret violations similar to those available for other intellectual property such as patents and copyrights. Trade secrets involve varied types of legally protected information including computer software and customer lists. One unique feature of the new law involves an ex parte "seizure" provision that allows trade secret owners to actually petition the court in advance of a lawsuit without notice to the alleged offender to obtain a federal order to seize servers and other tangible property involved in the alleged illegal activity. Economic damages under the DTSA are meant to serve as a deterrent with severe punitive features including double damages available to successful litigants.
Proponents of the new law cite a need for uniformity in rules, trade secret definition and status and more tools to fight trade secret theft by employees, hackers and competing companies. The Obama Administration unveiled a strategy to combat the growing threat of economic espionage and suggested additional legislative proposals such as DTSA so private industry can fight back given limited federal enforcement2. The threats facing companies who developed proprietary trade secrets are not limited to high profile cyber espionage attacks by foreign governments3. Cyber security firm Symantec reports that 50% of employees answering the survey admit to taking their former employer's trade secrets and more importantly, 40% of these employees plan to use it in their new jobs4.
Now, the DTSA eliminates hurdles for companies that often abandon viable claims because of skyrocketing litigation costs and hurdles arising from a patchwork of different laws based on where trade secret thieves open up their competing businesses. A federal cause of action now permits companies to file actions in federal court locally, use a standardized discovery process and operate under a consistent set of rules thereby leveling the playing field against a growing scourge of trade secret piracy.
The new DTSA law is not without its critics. According to a sizable group of IP law professors that sent a cautionary letter to Congress, the DTSA is likely to create new problems that could adversely impact innovation, hamper start-ups, increase the duration and cost of trade secret litigation, and ultimately negatively affect economic growth.
How? Read More in Part 2 of this Series coming soon.
Resources
[1] 48 States have adopted some version of the Uniform Trade Secrets Act (USTA) with New York and Massachusetts relying on case law precedents sometimes known as "common law."
[2] In 2015, there were just 25 criminal cases filed by the Department of Justice under the Economic Espionage Act's criminal sanctions.
[3] See Mandiant Report dated February 2013 and whitepaper by CREAT.e.org dated May 12, 2016 detailing the exposure that global business companies face. Links-- https://create.org/news/create-org-launches-whitepaper-focused-cyber-risk-navigating-rising-tide-cybersecurity-regulation/ ; and http://intelreport.mandiant.com/Mandiant_APT1_Report.pdf
[4] Symantec report February 6, 2013 https://www.symantec.com/about/newsroom/press-releases/2013/symantec_0206_01;
About James McCarthy, Esq.
James M. McCarthy graduated from Christian Brothers Academy in 1982; Rutgers College, Rutgers University in 1986; and Western New England College School of Law in 1989. Mr. McCarthy was admitted to the New Jersey State Bar in 1989; the United States District Court for the District of New Jersey in 1989 and the United States Court of Appeals for the Third Circuit in 1991.