Feds Open Up Trade Secret Litigation Floodgates- DTSA Part 2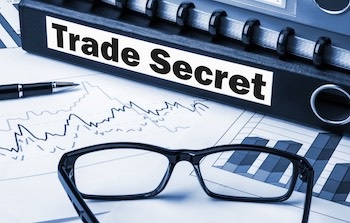 In Part 1 of this Series, we introduced the new "Defend Trade Secrets Act of 2016" ("DTSA") signed into law by President Obama in May 2016, which on first read, appears to create some uniformity into a patchwork of differing State law allowing companies to pursue trade secret thieves. DTSA has not been universally received as a panacea to solve the growing problem of trade secret piracy, however, and many believe that it is likely to make things worse, especially for innovators and start-up companies. How can this be?
A distinguished panel of law professors from around the country who teach and write extensively on IP issues make the argument that the DTSA is likely to create new problems that could adversely impact domestic innovation, increase the duration and cost of trade secret litigation, and ultimately negatively affect economic growth.1 Is this argument a largely academic concern or has the U.S. government created a litigation quagmire?
As a threshold matter, IP laws require a balancing of innovation rights with free competition. To be certain, different States strike this balance in different ways and have different standards for the basics such as what constitutes a trade secret, how it must be secured to be eligible for protection, etc. For tech companies that operate in multi States and globally, a reliable set of federal rules such as DTSA has appeal. So, what are we missing?
Opponents of the DTSA posit that the new law is vague and can be used as a strategic litigation weapon by larger established companies exerting their market position and over-powering resources to block competition and start-up companies with competing products.
First Strike Litigation Weapon-the Search & Seizure Order Without Prior Notice-
Opponents of the DTSA's ex parte (without notice) seizure provision claiming it is impermissibly vague as it relates to what "property" may be seized "to prevent the propagation or dissemination" of the alleged trade secret.2 Concerns here are that a well-heeled plaintiff could convince a court that alleged trade secret is computer source code and could obtain an Order for the seizure of all computer servers, electronic storage media, flash drives, etc., within defendant's control because such property may contain a copy of the code. While the DTSA limits the use of the seizure provision and any Order must "provide for the narrowest seizure of property necessary to achieve [these] purposes," it is clear that such an Order has the potential to result in staggering harm and disruption to an alleged misappropriator's legitimate business.3 Further, because DTSA allows the application to be made ex parte, the alleged misappropriator will be unable to object to the plaintiff's assertions regarding the alleged trade secret status of the information and the claimed misappropriation. This is problematic given the breadth of what could qualify as a trade secret creating a litigation atmosphere whereby unscrupulous plaintiffs can manufacture trade secret claims and use them as strategic weapons."4
Because ex parte seizure process does not involve the alleged misappropriator, it is doubtful that standard defenses to IP theft claims will be considered, such as the secret being susceptible to reverse engineering and previous disclosures by the trade secret holder that negate the eligibility status of the trade secret. Once the seizure Order is entered, an alleged misappropriator may challenge the finding yet the process is often prohibitively expensive. Similarly, because a plaintiff may initiate a suit in its local federal court rather than pursue a defendant where the alleged improper business is conducted, a defendant may have to litigate the matter in a foreign court across the country incurring more expensive and business disruption.5
Consider the practical impact of a start-up being served such an Order at its offices one morning after the daily scrum meeting. Unaware of the existence of a lawsuit at all, a sheriff serves an Order compelling the company to disconnect and hand over its hardware, flash drives, documents, etc., at which time it learns it is being sued by an industry heavyweight. A hearing is set for 7 days in a federal court across the country and blaring fire alarm from this event completely takes over suspending all other business operations. This is the opening salvo that can simply devastate a company. Round 1 to the plaintiff. To be fair, the DTSA has ameliorative provisions that make a frivolous filing subject to a counterclaim by the defendant for damages in the case of wrongful seizure initiated by a plaintiff.6 Yet, in many cases, the plaintiff's ability to make a colorable case (prima facie showing) for the seizure application will be a successful defense to such an application even if a defendant has the resources and will to make such a counterclaim.
Litigation Weapon #2- Restraining Departed Employees Under the "Inevitable Disclosure Doctrine."
The DTSA contains provisions for injunctive relief against separated employees and their new companies that appear to implicitly recognize the "inevitable disclosure doctrine". Some see this feature of the DTSA as a "profound shift in both the law governing the enforceability of non-compete agreements and trade secrets, particularly in jurisdictions that do not currently recognize the doctrine."7 Under the inevitable disclosure doctrine, a plaintiff may prove a claim of trade secret misappropriation by demonstrating that defendant's new employment will "inevitably lead him" to rely on the plaintiff's trade secrets. As Professor Elizabeth Rowe explains, "[t]he inevitable disclosure doctrine is controversial primarily because . . . at its core, it appears to go against a fundamental tenet of employment law: the at-will doctrine."8 Professor Rowe is referring to the other side of the at will doctrine whereby employees may discontinue their employment at any time and seek employment elsewhere. This provision of the DTSA eviscerates the public policy of jurisdictions like California that reject the inevitable disclosure doctrine. Trade secret holders seeking an injunction against departing employees can avoid problematic jurisdictions like California that do not allow this restraint by simply filing in federal court under DTSA. This tool gives great power to a company seeking to discourage a competitor from hiring a departing employee since both the hiring company as well as the individual employee will be named in the lawsuit.
These litigation tactics may often compel a rival start-up with a genuine product to be overwhelmed before it can go to market or submit to a purchase, partnership or collaboration of its technology to avoid litigation. The law professors opposing the DTSA conclude that the seizure feature of the new law and the DTSA are "particularly pro-plaintiff."9
Yet, the DTSA is now law- there must be another side to this story. Part 3 of our Series examines whether the new law can result in more trade secret piracy and inadvertent disclosure of trade secrets by virtue of the procedural disclosures required of litigants by the DTSA. Part 4 of the Series offers insight from an opposing group of academics, businesses and legislators arguing for the justification and need for the DTSA that the Obama Administration and Congress found compelling. Stay tuned.
Send comments/inquiries to Author-- james.mccarthy@archive360.com
*****
[1] See letters to Senate Judiciary Committee dated August 26, 2014 and November 17, 2015; https://cyberlaw.stanford.edu/files/blogs/2015%20Professors%20Letter%20in%20Opposition%20to%20DTSA%20FINAL.pdf
[2] DTSA, 18 U.S.C. § 1836(b)(2). See also, Prof. Goldman's detailed article on the ex parte seizure provision, Ex Parte Seizures and the Defend Trade Secrets Act, 72 Wash. &. Lee L. Rev. Online (Nov. 2015).
[3] DTSA, 18 U.S.C. § 1836(b)(2)(B) (ii)-Section __ See Law Prof article FN 6
[4] John Tanski, The Defend Trade Secrets Act is Strong Medicine. Is It Too Strong?, Nat'l L.J., Oct. 30, 2015, Note3; http://www.law.com///sites/articles/2015/10/30/the-defend-tradesecrets-act-is-strong-medicine-is-it-too-strong/?slreturn=20150931104239.
[5] The required court hearing must occur within seven days after the seizure;18 U.S.C. § 1836(b)(2)(F))
[6] 18 U.S.C. § 1836(b)(2)(G)).
[7] See November 17, 2015 letter to Judiciary Committee, p.4; https://cyberlaw.stanford.edu/files/blogs/2015%20Professors%20Letter%20in%20Opposition%20to%20DTSA%20FINAL.pdf
[8] Elizabeth A. Rowe, When Trade Secrets Become Shackles: Fairness and the Inevitable Disclosure Doctrine, 7 Tul. J. Tech. & Intell. Prop. 167, 183 (2005).
[9] See November 17, 2015 letter to Judiciary Committee, p.4; https://cyberlaw.stanford.edu/files/blogs/2015%20Professors%20Letter%20in%20Opposition%20to%20DTSA%20FINAL.pdf
About James McCarthy, Esq.
James M. McCarthy graduated from Christian Brothers Academy in 1982; Rutgers College, Rutgers University in 1986; and Western New England College School of Law in 1989. Mr. McCarthy was admitted to the New Jersey State Bar in 1989; the United States District Court for the District of New Jersey in 1989 and the United States Court of Appeals for the Third Circuit in 1991.