Application Retirement: Target – Documentum?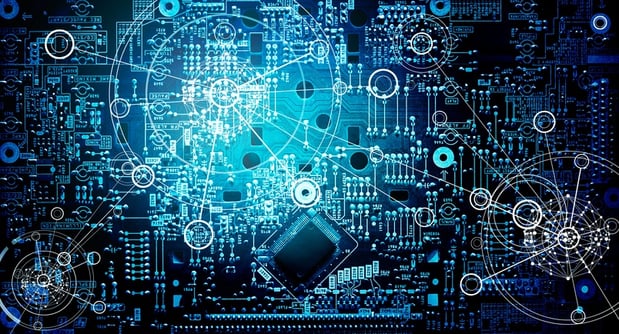 I have written about application retirement a couple times in my blog. The concept is simple; organizations retire (shut down) aging business applications for several reasons all the time including cost reduction, application consolidation, risk reduction, and because of new regulatory and eDiscovery requirements. The big question continues to be what should be done with the associated application data? Before I address that question, let's look at a large, well known business application that many organizations are now looking at as a target for retirement - Documentum.
Are Old School ECM Systems Really the Best Solution?
Documentum has been an EMC ECM (enterprise content management) solution for a long time. However, in September of 2016, EMC was purchased by Dell Inc. Around that same time Dell announced that OpenText would purchase the EMC ECD Division from Dell with includes Documentum.
There are two noticeable trends to consider here.
First, the rapid changing of ownership of Documentum (EMC to Dell to OpenText) and the uncertainty of its future in the OpenText world will leave many company CIOs currently relying on the Documentum solution, nervous. The main question will be; is it time to migrate to another ECM platform?
Second, fewer organizations are relying on these huge, expensive, and complex ECM systems and are instead looking for more nimble, easier to use, and possibly cloud-based ECM applications to cut costs and simplify end-user interactions.
Archive Documentum Data to Speed Migration
In either case, many Documentum installations will be retired over the next couple of years and questions about the legacy Documentum data finally addressed. In the first case where you choose to migrate away from Documentum to another ECM platform, creating a data strategy up front will save you major expense and time.
For example, you should first characterize your Documentum data and decide what you should do with it before you migrate it. Some of it may be immediately disposable however, most of it will probably still need to be kept for regulatory or legal reasons.
The next question is; should you migrate it all into the new ECM platform? You could, but that would be prohibitively expensive and slow the overall migration project. A common sense alternative would be to migrate low-touch or inactive Documentum data into a low cost cloud archive where you can store it securely, access and search it quickly, manage it with retention/disposition policies, and export when needed for response to regulatory or legal information requests.
These same benefits hold true when migrating to a next generation ECM application. By extracting and archiving low-touch and inactive Documentum data to a low cost cloud archive, you can shorten the time and complexity of migrating to a new ECM application while enabling the retirement of the expensive Document application quickly.
Don't Continue to Follow the Same Old Complicated ECM Roadmap
In my records management and eDiscovery consulting days, I worked with many companies that had invested heavily in large complex ECM systems. Over time, many (not all) of these systems had been pushed aside because employees had found ways not to use them due mainly to their complexity (the IT department was not overly fond of them either). This is not to say they were failures because many were sold and maintained with huge amounts of data in their repositories. Nevertheless, as newer, and less complex alternatives emerged (i.e. SharePoint and next-gen ECM applications), large ECM systems have been losing their base thereby causing many organizations to look for companies that can 1) migrate data out of these ECM systems, and 2) archive that data in low cost repositories while maintaining accessibility.
Application Retirement to the Microsoft Cloud
Archive360's Archive2Azure is a managed compliance and unstructured archive solution based on the Microsoft Azure platform. It is the industry's first solution built around the Azure stack enabling the speedy retirement of legacy ECM systems by archiving and managing the legacy ECM platform data. Retire your aging and costly ECM applications the right way… archive the data.
About Bill Tolson
Bill is the Vice President of Global Compliance for Archive360. Bill brings more than 29 years of experience with multinational corporations and technology start-ups, including 19-plus years in the archiving, information governance, and eDiscovery markets. Bill is a frequent speaker at legal and information governance industry events and has authored numerous eBooks, articles and blogs.