A Backup is not an Archive … But, a Cloud Archive can be an Effective Backup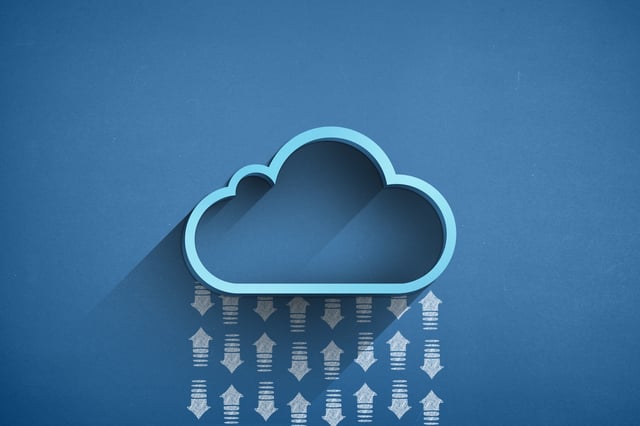 With the continuing explosion of data piling up across organizations around the world, many are turning to the cloud as an economical way to keep pace with the vast amounts of data they must store, manage, and share. Eventually, much of this data is archived for regulatory, legal, and business reasons while all of it is backed up due to disaster recovery practices.
What is backup, what is archiving?
Historically, organizations have treated backup and archiving separately. Backing up is the process of making a copy of current data so that the backup can be utilized to restore data should an unforeseen circumstance render the original data, unusable. For example, an email server becomes corrupted and the backed up message store needs to be restored quickly. The biggest problem with backups is the data that can be lost between backup cycles (usually 24 hours). In the email server example, the email sent and received between backups is permanently lost when the email server is restored.
On the other hand, the archiving process stores a single copy of data for long-term storage and management for legal, regulatory, and business reasons. A key distinction here is that archived data is usually referred to as the "copy of record" and is typically no longer active.
However, these definitions are changing.
Moving to the cloud changes everything
Companies create and follow elaborate backup strategies, and purchase expensive systems and services to ensure they can recover from system problems and outages. However, email systems, records management systems, file shares, and other enterprise systems, are moving to the cloud. Individual employee work data is automatically synchronized to their cloud-based file share accounts (OneDrive). Departmental content and records are made available and distributed via SharePoint Online. Moreover, once in the cloud, data is replicated to ensure durability and high availability—rendering the backup process outdated and obviously unneeded for data stored in the cloud.
So is a backup still needed? In limited circumstances, maybe. The traditional practice of backing up everything and shipping tapes offsite is often error-prone, cost prohibitive, inefficient, and leads to over retention and increasing eDiscovery risk. Nevertheless, companies still do it—and in many cases—they keep backup tapes for 10+ years. The question to ask here is: Are they really going to restore a 10-year-old backup tape if they experience an outage? Probably not.
The reality is that some companies maintain these old backups as a substitute for low cost archives. However, finding and restoring these specific files can be extremely slow and expensive.
What's really needed?
These days most organizations experience near-zero data loss due because of natural disasters, equipment failures, etc. Due to the massive migration from on premise systems to the Microsoft Cloud and Office 365 including Exchange Online and OneDrive, much of the corporate unstructured data is already synchronized to the cloud, bypassing the need for backup. For those enterprise systems currently not cloud-based, such as departmental file shares that are still being backed up, the obvious strategy is to move towards a cloud-based solution as well.
Archive2Azure cloud archiving
Archive2Azure, a managed cloud archiving solution from Archive360, provides you with long term archiving of active, low-touch, and inactive files—all managed to granular retention/disposition policies and available to be restored at a moment's notice in emergencies.
About Bill Tolson
Bill is the Vice President of Global Compliance for Archive360. Bill brings more than 29 years of experience with multinational corporations and technology start-ups, including 19-plus years in the archiving, information governance, and eDiscovery markets. Bill is a frequent speaker at legal and information governance industry events and has authored numerous eBooks, articles and blogs.