Hey(hey), You(you), Get Off My Cloud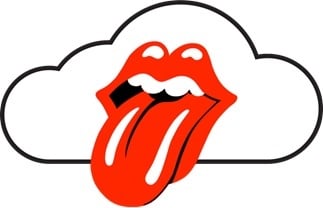 They knew they had something here. I guess they should have known that when one of the largest banks in North America became one of their first clients. Our founders brought a simple tool to market - a software solution that moved data, moved it fast, and moved it completely, to the cloud. At that time, we liked to describe the company as a moving company and everyone was (and still is) always moving. What made it better was that everyone's lawyer and every new law required our customers to never throw any of those old boxes of stuff away. By law, every relatively insignificant email, attachment, scrap of metadata, etc., from every deal, and every past and current employee had to be boxed up and kept in storage in perpetuity, or until someone somewhere had the guts to actually say "delete it."
Finally getting control of that low-touch/inactive data
All of this boxed data, "low touch", "inactive" - call it what you will, we moved it - a lot of it, using our Archive2AnywhereTM and FastCollectTM tools. Fortune 1000, 500, 100 and the top 10 companies on 5 continents used our moving company as everyone was moving to "the Cloud."
Then, instead of just dropping off the boxes at the new place, we had a brainstorm. What if we built a better system that permitted our customers to have ready access to their data, but was able to put their (data) boxes in cold storage rather than keeping them on more expensive active servers and storage. What if we migrated and stored the data in native format so customers could always get their data back - at full speed - and never again be subject to corporate ransom again. What if the software was programmable by the customer allowing for hyper accurate, on-demand indexing so the customer could find those long-lost pictures, PowerPoints, or spreadsheets they needed – quickly, that somehow got packed across 50 different boxes. This would keep storage costs ridiculously low and allow customers to spin up just the amount of discrete data they need for compliance, legal holds, eDiscovery or (heaven forbid) actual business use.
If they build it, they will come
In reality, the technology challenge for this was twofold. First, build a technology solution that satisfied legal compliance, immutability rules, and chain of custody defensibility. And second, partner with an ISP that the world's largest companies would trust to host and secure their data. While our developers burned the midnight oil, we found just the right partner. Using the Microsoft Azure platform, our Archive2AzureTM solution rolled out to much fanfare in 2016.
Last week, we announced another milestone that allows our Archive2Azure technology to be used by broker-dealers and financial services companies to safeguard and preserve their records in full compliance with the SEC Rules 17a3/4. After scrutiny of our code's functionality by prominent Washington DC legal eagles that in prior lives worked for the SEC, our technology solution was deemed fully compliant with this highly regulated industry. Guess it's time to buy some more moving vans… See our formal PR here.
The boys titled their song just right, "you can't always get what you want" but we're finding that "if you try, sometimes, you get what you need."
About James McCarthy, Esq.
James M. McCarthy graduated from Christian Brothers Academy in 1982; Rutgers College, Rutgers University in 1986; and Western New England College School of Law in 1989. Mr. McCarthy was admitted to the New Jersey State Bar in 1989; the United States District Court for the District of New Jersey in 1989 and the United States Court of Appeals for the Third Circuit in 1991.