Archive360 to Showcase Email Archive Migration and Cloud Solutions at Microsoft Ignite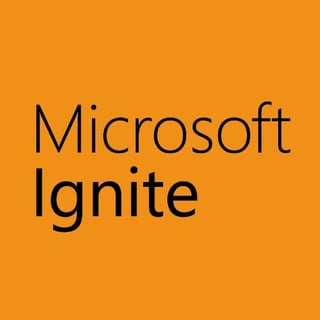 ATLANTA – September 20, 2016 Archive360™, the leading provider of email archive migration software, today announced that it will be showcasing its Archive2Anywhere™ compliant email archive migration solutions and Archive2Azure™, the industry's first Microsoft Azure –based long term compliance storage solution for low-touch, inactive, and grey data during next week's sold-out Microsoft Ignite Conference, in Booth 2144. The solutions, which quickly transform legacy email archives and other unstructured grey data into compliant, cloud-based archive environments, provide collection, migration and long term retention for archived and unstructured data for compliance, legal and business requirements.
"The recent announcements by HPE and Dell EMC to sell software assets, including multiple legacy email archive solutions, are driving customers to look for more cost effective solutions while maintaining strict regulatory compliance," said Robert DeSteno, CEO of Archive360. "With Archive2Anywhere and Archive2Azure, we have designed simple, yet powerful solutions for collecting and migrating email and other unstructured data to realize the scale and cost efficiency of the cloud, while minimizing the legal risk and regulatory exposure that can result when migrations are overlooked or not performed correctly. We look forward to demonstrating these solutions to the attendees of Microsoft Ignite."
Archive2Anywhere is Archive360's flagship product and the market leader for email archive migration software across all legacy email archiving platforms. Archive2Anywhere is a powerful data migration platform that is based on a next generation data reconciliation engine that ensures 100% data fidelity while maintaining 100% legal compliance. Its main goal is to migrate legacy archive data at high speed while maintaining chain of custody for eDiscovery. Archive2Anywhere is fully integrated with all supported data sources and target repositories, providing the most efficient, fastest high volume data migrations available. Archive2Anywhere meets all required regulatory compliance requirements because it does not convert or compromise archive source data during the migration process.
Archive360's Archive2Azure platform, a managed compliance storage solution based on Microsoft Azure, will now be offered as three specific solutions; Archive2Azure Essentials, Archive2Azure for Regulatory Compliance, and Archive2Azure for Legal. Archive2Azure is delivered as part of the Archive2Anywhere platform and is the industry's first solution allowing for complete elimination of legacy email archives and other low touch or 'grey' data by moving them to the Azure cloud for low cost retention and disposition. Grey data includes inactive or ex-employee work files and PSTs, file system content, system generated data, and data sets generated from eDiscovery processes. Archive2Azure delivers long-term, secure retention, management, and security of low touch unstructured data, including journal email for regulatory compliance for just pennies per GB per month.
Both solutions will be on display in Booth 2144 during the Microsoft Ignite Conference, September 26 – 30, in Atlanta. Additional information can be found by visiting www.archive360.com.
About Bill Tolson
Bill is the Vice President of Global Compliance for Archive360. Bill brings more than 29 years of experience with multinational corporations and technology start-ups, including 19-plus years in the archiving, information governance, and eDiscovery markets. Bill is a frequent speaker at legal and information governance industry events and has authored numerous eBooks, articles and blogs.