Most SaaS vendors claim to offer the best turn-key cloud archiving platforms. What they're really doing is limiting control of your data and blocking you from many of the best features of cloud archiving. Most SaaS archiving vendors don't own their own datacenters. Instead, they rent cloud space and host multiple customers in it. Even those vendors who do own their own datacenters host multiple customers this way, forcing them to take a one-size-fits-all approach that impacts security and flexibility. This is what's known as a multi-tenant public cloud, and it provides a significant risk for the client – your encryption keys are controlled by the SaaS vendor and could be used across all of their SaaS clients. Because encryption keys could be re-used among many clients, data breaches and the associated regulatory issues are much greater. A prime example is the privilege escalation attack on Capital One/AWS last year. It also means that the SaaS vendor can access your company's sensitive data at any time or be forced to hand over your data to government agencies without your knowledge.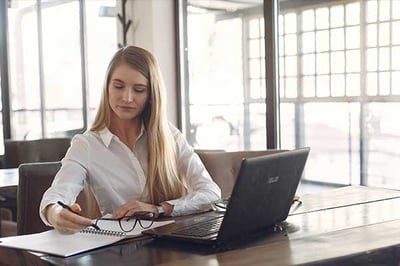 With SaaS archiving, you'll be forced to compromise on your security policies, have little or no control over the geographic location of your data or the ability to store it in more than one location (geo-redundancy). Additionally, because many SaaS vendors convert your files in their proprietary format before archiving, your data is stored in what amounts to a data prison, with the possibility of huge "exit" or data re-conversion charges incurred if you ever want to move your data out of the SaaS cloud platform. On top of this data ransoming, you are also unable to make use of cutting-edge solutions, such as powerful data analytics capabilities or AI and ML technology, to provide content-based auto-classification and supervision for accurate information management.
Ultimately, when it comes to content archiving, SaaS solutions create many negatives, especially regarding security and flexibility, and don't move you any closer to the true promise of digital transformation.
Common issues with SaaS archiving solutions:
No access to encryption keys used for your data
Little to no control over security capabilities
Proprietary formats limit your ability to move your data
Limited search options for audio, video and other non-email files
Little or no control over your data's geographic location – data sovereignty
Data analysis and eDiscovery functionality is limited to "lowest common denominator" vendor-provided tools
In a recent survey of global IT executives, including VPs, directors, and members of the C-suite at major corporations, only 19% of those surveyed believed 75% or more of their SaaS vendors met all of their security requirements. 70% stated they had been forced to make at least one security exception for a SaaS vendor. While many of these organizations are likely using popular SaaS products like Microsoft Office 365 and SalesForce, where the size and standing of the vendor might make the business more amenable to accepting a perceived lower risk, the clear takeaway is that SaaS solutions don't provide the security standards modern organizations require.
Elsewhere, on the topic of encryption keys, an astounding 95% of respondents believed it was important to control their own encryption keys, and 81% were uncomfortable with their SaaS vendors controlling them. However, 74% of those surveyed said they did not control the encryption keys for the majority of their SaaS solutions. This is a worrying statistic and one that many organizations will have to take steps to reverse as regulations regarding data privacy continue to tighten and the threat of cybercrime grows. To that end, 92% of executives said they would need more security customization in the future, with 63% of them planning to retire SaaS applications that didn't provide them control over encryption keys.
These statistics paint a clear picture of the business security landscape and the risk that the one-size-fits-all approach of SaaS vendors introduces. As the trend for security customization continues and scrutiny over data access and handling increases, SaaS solutions will become increasingly less palatable for businesses aiming to de-risk their operations. Instead, more secure and customizable solutions, such as those in Platform as a Service (PaaS) public cloud, will be sought.