Unleash the Power of Your Archived Data Today
If you're an existing MessageOne user planning to migrate your legacy on-premises archives to another archiving solution or to the cloud, it would be well worth taking a step back and thinking about your options. There was a time when MessageOne (now Aurea MessageOne) provided everything you needed when it came to email archiving and business continuity, facilitating eDiscovery, and maintaining compliance with regulations such as Sarbanes-Oxley (SOX), the Health Insurance Portability and Accountability Act (HIPAA), the Federal Rules of Civil Procedure (FRCP), the Freedom of Information Act 2000 (FOIA), the Financial Industry Regulatory Authority (FINRA) and the Securities and Exchange Commission Rules (SEC Rule 17a-4 & Rule 17a-3). However, the lack of investment in the software by Aurea is forcing customers to ignore new regulatory and other requirements or create risky workarounds. When it comes to migrating archive data sets from aging on-premises archives to a cloud-based platform, there are a number of risks to be aware of based on the vendor choices available to you. To reduce these risks and avoid the prohibitive costs associated with making a wrong decision regarding your chosen provider, it would be wise to look for the best of breed vendor with the most successful migration projects in your industry grows.
Making the Move From Legacy Archives to the Cloud
Solutions born in the cloud have long been a disruptive force in traditional markets. Those being disrupted have been quick to migrate their legacy archives in order to remain competitive and meet new regulatory requirements. In the cloud, organizations benefit from the power of AI (Artificial Intelligence) and ML (Machine Learning) as well as many other next-generation tools. They realize improved flexibility and scalability for their operations and can enhance control of their security environment, as well as utilize new capabilities – quickly. Put simply, many organizations are driving toward Digital Transformation and the cloud is no longer a 'nice to have' but a business imperative. The chances are you're already weighing these benefits for your organization or are already using the cloud across some areas of your business. But in order to truly benefit from the cloud, a full migration of your legacy archiving system is required. A migration carried out in a legally defensible manner without the risk of data corruption or loss, inadvertent data deletion, end-user productivity issues, or damaging chain of custody will ensure your digital transformation strategy is successful and painless.
What are Your Options When Moving to the Cloud?
There are two main options available to you when it comes to moving away from a legacy on-premises archive. Firstly, you can opt for the seeming simplicity of a SaaS (Software as a Service) archiving solution like Mimecast or Smarsh, but lose out on control over your organization's sensitive data, including what security protections you deem best, as well as keeping direct control of your company's encryption keys.
Or, secondly, you can migrate your legacy archives to your organization's own public cloud tenant and choose which archiving/information management solution you will rely on.
Option 1: Opting for a SaaS Solution
While SaaS vendors claim to offer the best turn-key cloud archiving platforms, what they actually provide is limited control over your data and no access to the incredible tools and features in a true, hyperscale cloud. The fact is, most SaaS archiving vendors don't own their own datacenters. They use other third-party cloud platforms – a multi-tenant cloud. This puts you, the client, at a major disadvantage – your encryption keys are controlled by the SaaS vendor and could be shared across all of their other clients, providing security flaws that greatly increase your chances of unauthorized access. Like an office building, a shared cloud from your SaaS vendor means your organization exists alongside many others within the same environment and, to take the analogy a step further, the SaaS vendor also controls the keys to the front door. Because encryption keys could be reused among many clients, data breaches and the associated regulatory issues are much greater. This also means that the SaaS vendor can access your company's sensitive data at any time – without you ever knowing.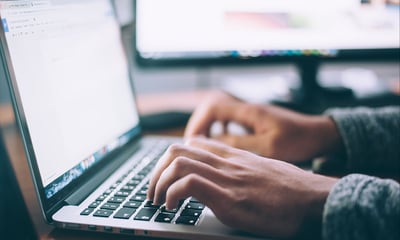 This one-size-fits-all approach introduces a wide range of security and compliance concerns, while the limited nature of the platform prevents you from accessing and manipulating your data for search and analysis. Because many SaaS vendors store your files in their own proprietary format, your data is stored in what amounts to a data prison. SaaS vendors can charge huge "exit" fees if you ever want to move your data out of their SaaS cloud platform. In addition to this data ransoming, you are also unable to make use of cutting-edge solutions, such as new and emerging powerful data analytics capabilities or ML and AI technology to provide content-based auto-classification and supervision for accurate information management.
Ultimately, when it comes to content archiving in the cloud, SaaS solutions create numerous negatives, especially regarding security and flexibility, and offer minimal advantages over your existing on-premises solution. Instead, the various hyperscale Platform as a service (PaaS) cloud offerings provide the greatest direct control over your sensitive data.
Common SaaS Archiving Challenges:
Little or no control over your data's geographic location – data sovereignty
Little to no control over security policies
No access or control over encryption keys
Proprietary formats limit your ability to move your data
Limited search options for audio, video, and other non-email files
Data analysis and eDiscovery functionality is limited to "lowest common denominator" vendor-provided tools
In a recent survey of global IT executives, including VPs, directors, and members of the C-suite at major corporations, only 19% of those surveyed believed 75% or more of their SaaS vendors met all of their security requirements. 70% stated they had been forced to make at least one security exception for a SaaS vendor. While many of these organizations are likely using popular SaaS products like Microsoft Office 365 and SalesForce (where the size and standing of the vendor might make the business more amenable to accepting a perceived lower risk) the clear takeaway is that third-party SaaS solutions don't provide the security standards modern organizations require.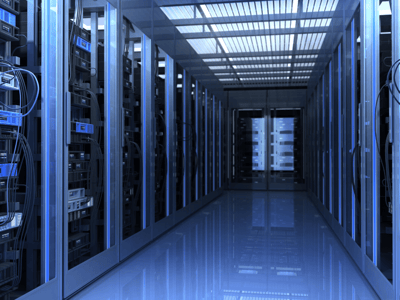 On the topic of encryption keys, an astounding 95% of respondents believed it was important to control their own encryption keys and 81% were uncomfortable with their SaaS vendors controlling them. However, 74% of those surveyed said they did not control the encryption keys for the majority of their SaaS solutions. This is a worrying statistic and one that many organizations will have to take steps to reverse as regulations continue to tighten and the threat of cybercrime grows. To that end, 92% of executives said they would require more security customization in the future, with 63% of them planning to retire current SaaS applications that don't provide them control over encryption key creation and management.
These statistics paint a clear picture of the business security landscape and the risk that the one-size-fits-all approach of SaaS vendors introduces. As the trend for security customization continues and scrutiny over data access and handling increases, SaaS solutions will become increasingly less palatable for businesses aiming to de-risk their operations. Instead, more secure and customizable solutions, such as those in the public cloud, will be sought.
Option 2: Moving to Your Own Public Tenancy
The only way to ensure you retain complete control over your sensitive archived data and can apply your own security standards and protocols is to migrate your legacy archive data to an archive hosted and managed in your own secure hyperscale cloud.
Hosting archives in your own public cloud tenancy, like those offered by Microsoft and Amazon, can provide you with full flexibility, unlimited access to your data, data storage in its native format, a choice of storage tiers, and the most advanced security features and controls available. In a hyperscale cloud-based archive, you can also make use of cloud-scale AI and Machine Learning to unlock the crucial business insight from your data, as well as focused and accurate supervision, predictive surveillance, and e-discovery response. None of this is possible with a SaaS archive, making a clear distinction between an archive hosted in a true public cloud that you control, and one hosted in the proprietary 'kinda' cloud' offered via SaaS.
Your own public cloud should provide you with...
Immediate access to your data in its native format
Full control of where data is stored for data sovereignty
Complete control over security, compliance, and privacy
Flexibility and on-demand scalability – use only what you need
Reduced upfront investment and predictable ongoing costs – CapEx versus OpEx
No need for legacy infrastructure and ongoing maintenance fees
Faster, scalable eDiscovery searches and case management, as well as customizable retention /disposition policy, controls for regulatory compliance
Access to the latest AI and ML technology for data classification, mining, and analysis
The ability to granularly search content within audio, video and social media files
Archive360 Open Archive vs SaaS Archives
Discover all the benefits of Archive360's Archive2Azure
| | | |
| --- | --- | --- |
| Features | SaaS Archives | Open Archive |
| Infrastructure | | |
| Host data in your corporate cloud | | |
| Security | | |
| Protect Data with encryption keys | | |
| Compliance | | |
| Meet SEC 17a-4 regulations | | |
| Meet GDPR Regulations | Limited | |
| Policy-driven records | Limited | |
| Compliant onboarding | | |
| Performance | | |
| Active user-based pricing | | |
| Management | | |
| Standard eDiscovery with case management | | |
| AI-powered eDiscovery | | |
| Manage any content/data type | Limited | |
| Records analysis, classification and management | Limited | |
| Policy-driven records classification and transformation | | |
| Data Loss Prevention and sensitive data analysis alerts | | |
| Export and produce data for third party consumption | | |
| Role-based access with Active Directory Integration | Limited | |
| Native import and export with O365, SharePoint Online and OneDrive | Limited | |
| Onboarding | | |
| Accelerated onboarding at 50 TB per day | | |
| Restore legacy archives back to native format | | |
| Pricing | | |
| Active user-based pricing | | |
| Interactive Users - free of charge (restrictions apply) | | |
Find the Fastest Route to the Cloud
But what do you do with the terabytes of data stored in your legacy archive? First, you need to find a partner to move your data quickly, seamlessly, and painlessly to the cloud without the risk of leaving data behind, loosing data en route, or interrupting the day-to-day operations of your business. While a number of migration vendors offer solutions, including QuadroTech and Transvault, we believe that the key is a high performance email migration tool that can not only move your data to the cloud at the highest possible speed but ensure the migration is complete, accurate, and is legally defensible including protecting the chain of custody.
As we will cover below, there are different ways in which data can be migrated. Additionally, you should also consider how you intend to decommission your legacy infrastructure once the migration is complete. Other considerations should include how you will migrate archived email that has been stubbed (shortcuts/pointers), choosing between archiving and journaling in the cloud, and whether you intend to move your existing data to Office 365, another email archive, or to a public cloud.
Our combination of experience and cloud-based automation is going to make you look really good.
Complete chain-of-custody and exception reporting down to the item level
Advanced features for managing your stubs to ensure your end-users experience zero disruption
Unique approach to handling journal archives your legal and compliance teams will appreciate
Many destination options including Office 365 and dozens of other cloud-based and on-premises archives
We interviewed 1,100 customers to learn what they loved and hated about their legacy archive and used that insight to create a completely new kind of archive platform.
More secure: If you don't control your encryption keys, you don't control your data. With our archive, only you have access to your encryption keys.
More private: Privacy laws require you to retain data in the region it was created. SaaS archives don't do that. Our archive automatically stores employee and customer data in the country of origin.
More insight: Your archive holds incredible insight that until now has been trapped in a black box. Our archive empowers you to extract intelligence from your emails, files and videos for the first time.
Common Questions When Moving Away From MessageOne
Archive360 appreciates the many concerns organizations have when it comes to migrating their data. With more than a thousand migrations completed successfully, we know the types of questions you need answers to and can help dispel any fears you might have in our initial discussions. Common questions we hear include…
How much data do I actually have in my archive and what kind of data is it?
How much "dark data" do I have (such as archived messages from inactive users and leavers)?
Do I need to migrate the entire archive and/or the journal archive?
What happens to messages that have been stubbed?
I have ongoing or pending litigation; can I still migrate my mail?
How do I manage archived email that is under legal hold? What special handling is needed to maintain chain of custody?
Will I be able to account for 100% of my archived mail?
How long will the migration take?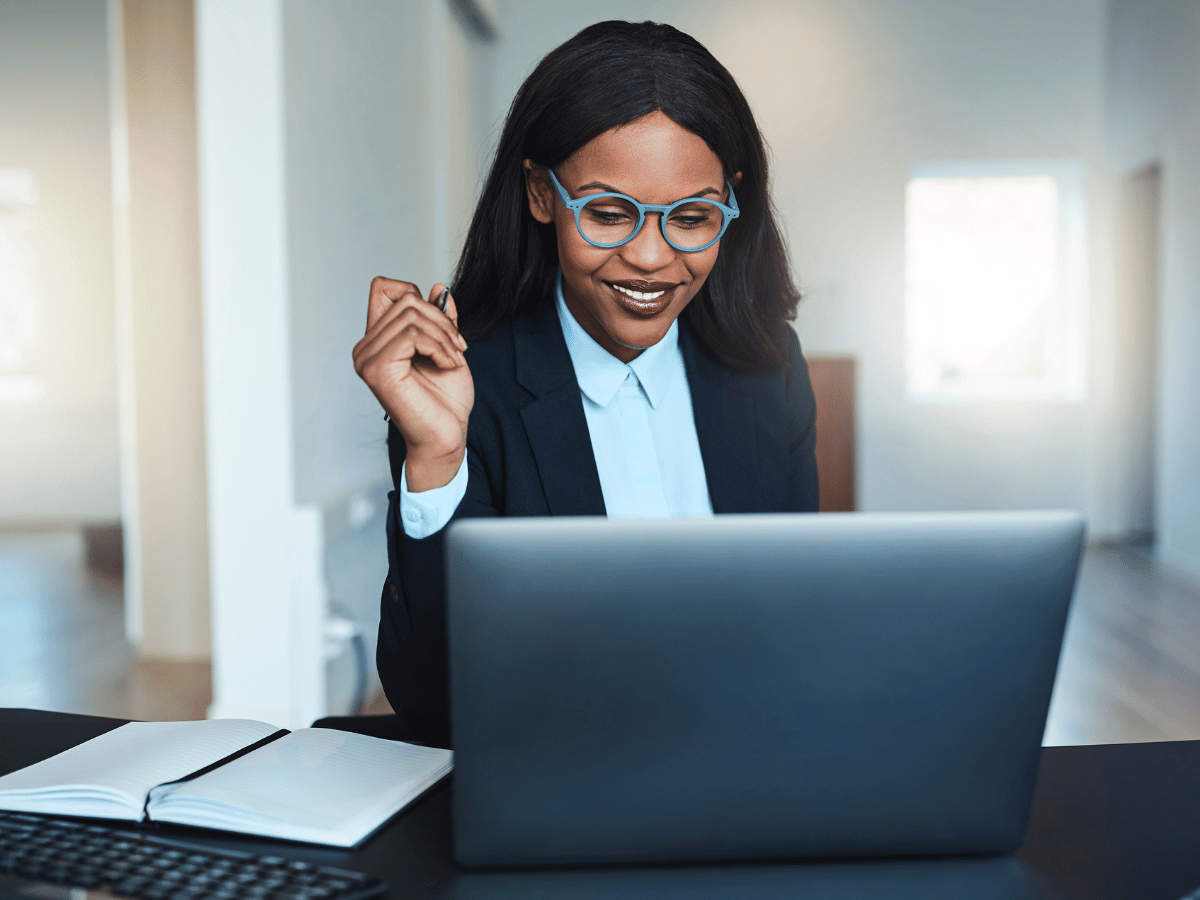 Learn More
Archive360 Email Migration Software Product Highlights
Archive360 offers the most trusted email archive migration solution available, specifically designed for MessageOne archives. Fully integrated with the solution's APIs for faster, more accurate data extractions, Archive360 extracts messages and attachments, including all metadata, directly from the archive and maintains an item-level audit trail for compliance and legal reporting. Email stubs are rehydrated with the archived emails using a patented technology that ensures all stub metadata is recovered and recombined with the message ensuring full legal defensibility. It also preserves complete, original message fidelity for eDiscovery and regulatory information requests.
Archive360 MessageOne migration detail:
Utilizes a multi-threaded, multi-server architecture
Provides the highest performance and accuracy of all migration solutions
Uses native MessageOne Archive Web APIs
Enables search and filtering of emails by custodian, date range, and other criteria
Does not require indexing or data gathering before extraction
Begin message extraction within minutes of installation unlike other solutions that take days or weeks to index before project start
Message level chain of custody reporting
Legally defensible reporting reduces eDiscovery risk
Intuitive and powerful graphical user interface
Less time needed for training – faster time to migration
The Cloud Archive Organizations Trust
Archive360 provides the cloud archive trusted by enterprises and government agencies worldwide, purpose-built to run in the hyperscale cloud. Installed and run from your organization's individual public cloud, you retain all the power, flexibility, and management while maintaining complete control of your data and its security, including encryption keys that only you have access to. Additionally, unlike on-premises and SaaS archiving solutions, you are free to unlock valuable insights via data analytics and carry out powerful searches on your data using the latest cloud-based tools that will benefit multiple teams across your business, from HR to legal and compliance.
Archive Migration Connectors
Archive360 has successfully helped more than 2,000 customers extract data from 20+ enterprise archives, legacy applications, and file system repositories, including the following:
(click on the link for more information)