Message Journaling Software Built for Migrating to Office365
Migrating to Office365 and need to implement cloud-based message journaling? Here are three questions you should be asking immediately.

What do I do with my historical on-premises message journal?

How do I journal my Office 365 email (and other electronic communication)?

How can I protect my organization's sensitive data in the cloud?
Request A Demo
Learn more about how our Journaling solution can help you meet your regulatory requirements today.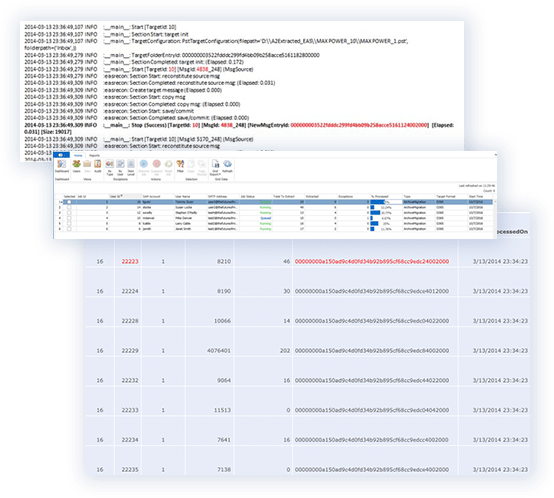 Legally defensible journal
Migrate your existing legacy journal to the cloud - including all legal holds and active searches
Guaranteed validation and immutability
More than 2000 customers and 50 PB of legacy data successfully migrated by our team to date
Fastest data migration speeds and most accurate migration in the industry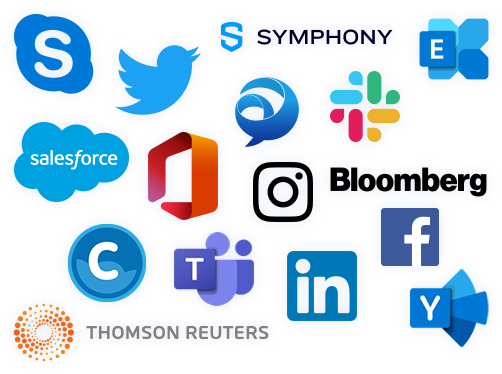 Active journaling for your messaging and social media
Optimized for organizations with heavy workloads for public and business social media compliance requirements
Full native content support - capture and maintain your information in fully-portable format.

AI-powered content scanning and tagging
Leverage the power of integrated Artificial Intelligence with predictive scanning classification and tagging of your content BEFORE archival
Content-aware protection of sensitive data actively managed through both content and context inspection.
Ensure compliance with external regulations (i.e. GDPR, CCPA, HIPAA, PCI-DSS) as well as internal policies.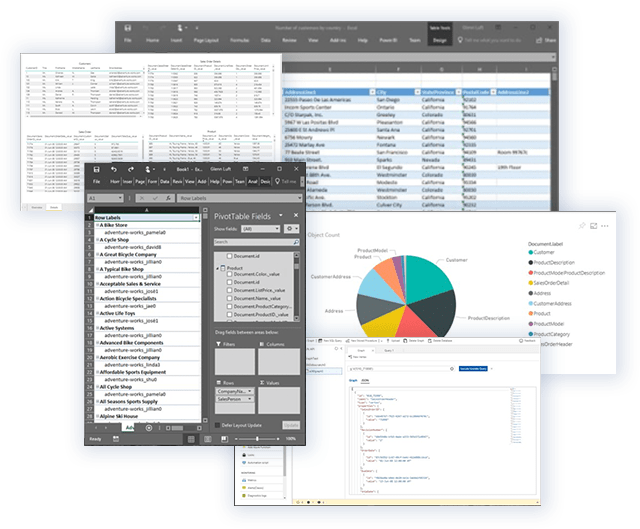 AI-powered content alerts and surveillance
Intelligent, AI-powered support of your FINRA Rule 3110 and NYSE Rule 342 supervisory review requirements.
Automated alerts if policy violations detected.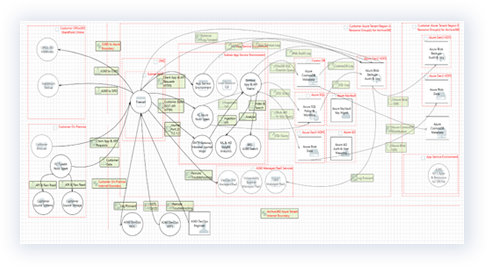 Military-grade security and access control
Content and context-aware Gateway Encryption (in transit/at rest) delivers the highest levels of data security and automatically supports your data classification, taxonomy and data management requirements.
Encryption and key-managed delivered on-premises and in the cloud address the most stringent data privacy and protection requirements.
Customer-controlled and customer-managed encryption keys further protect your data and ensure no vendor lock-in.
Secure and audited data access and role-based access control.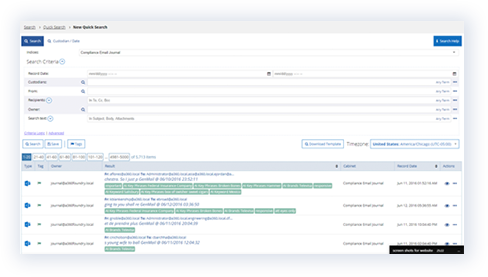 Compliance archiving and the power of PaaS
Zero vendor lock-in! Ensure you always retain control and ownership of your data. Unlike SaaS-based solutions, all data is stored in your tenant in your private cloud.
All messages are appropriately archived to meet in-country data residency and disposition requirements.
Control costs via scalability on demand – use (and pay for only what your need.
Full support for policy-driven tiered storage and WORM/SEC compliant immutable storage.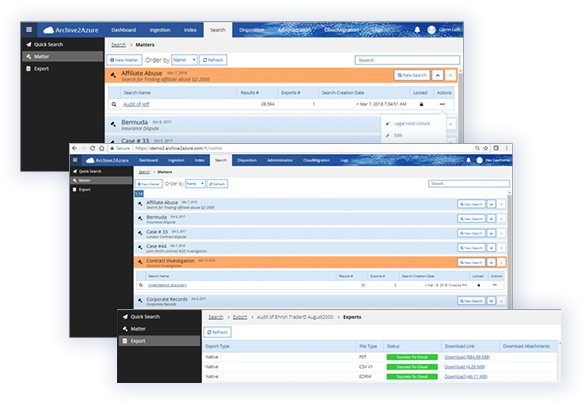 AI-powered analytics, search, e-discovery
On-demand data analytics and intelligent search to help with cost control.
Identify and investigate data trends, expose risks, mitigate fraud and liability.
Meet complex eDiscovery and legal hold/case management requirements.
Old way to Journal

New Way To Journal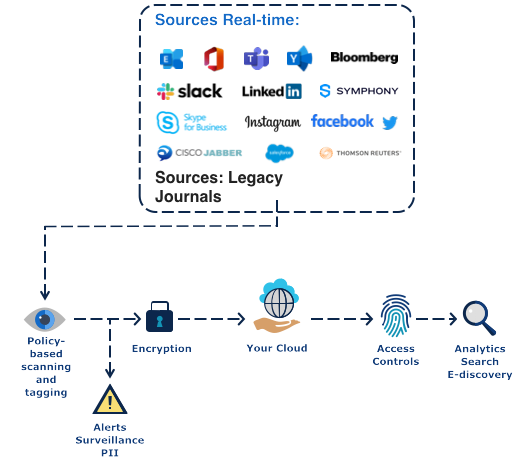 Insights from helping 2000+ organizations use the power of the cloud.
Like many regulated organizations, you need to ensure that journaling in the Cloud fully supports your regulatory, compliance and business requirements. As you consider your options, here are some insights based on helping more than 2000 organizations worldwide successfully migrate to and exploit the power of the cloud.
Maintain your on-premises or legacy journal
Option: Maintain a copy of your on-premises archive with your historical journaled data.
Why it doesn't work: This is an expensive proposition that undermines your plans for digital transformation. You lose out on potential cost and resources savings you can gain by decommissioning your legacy journal archive. Plus your legal, compliance and HR teams now must search across two separate journals (historical and active).
Maintain hybrid message journals
Option: Stream Office 365 mail to your on-premises Exchange server and maintain a hybrid or on-premises Exchange Service, just for journaling.
Why it doesn't work: Again, this approach is expensive and inefficient.
Traditional 3rd party journal archive solutions
Option: Implement a third-party SaaS or "cloud-based" message journaling archive
Why it doesn't work: You're risking your organization's sensitive data to a third-party SaaS-based vendor with obfuscated security controls. Plus, the majority are unable to securely migrate your legacy journal (they outsource their migrations to other vendors).
Journal Explosion
Option: "Explode" your historical journal and move email into user's active mailboxes in Office 365.
What are the challenges?
It's expensive and inefficient for your IT team as you deal with 10x increase (on average) in rehydrated mail, create inactive mailboxes for departed employees, manage putting mailboxes on legal hold to try to maintain immutability, and juggle reassigning licenses.
Your end users will hate you! It's confusing and time-consuming for end users who now have to search across duplicate messages.
Check with your legal team first. Journal explosion results in the loss of immutability of your journaled mail and is therefore not a viable option
Check with your compliance team. If you're in the Financial Services industry and regulated by SEC Rule 17, journal explosion means that you are now out of compliance.
Contact Us to Learn More
Intelligent, cloud-based message journaling software for today's legal, regulatory and privacy requirements.