Feeding the Beast - Data Migration to the Cloud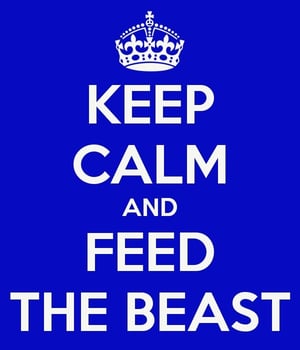 As cloud computing popularity continues to grow, especially cloud information management, some CIOs are wondering which data repositories are the best candidates for migration to the cloud. Those data repositories already being moved to the cloud are corporate mail and email archiving systems. But this only accounts for a relatively small amount of enterprise data. Other on premise data repositories now being migrated to the cloud include file systems, SharePoint, data from retired applications, medical images, databases, and backups. But these huge multi-format data migrations raise several challenges:
For an organization with a wide range of data types and needs, i.e., journaling, application extension, archiving/information management, and application and database retirement, which data types are the best candidates for migration to the cloud?
Do companies need to worry about regulated data or pending or actual litigation when considering data migration?
How long should the migration take?
Should the customer worry about data fidelity and chain of custody during data movement?
The physical migration is the easy part
The physical migration of data from on premise systems to the cloud is straightforward - usually done electronically over the internet. But there are two key points to consider; will the data be altered in any way during the extraction process and, does the data extraction/ingestion speed meet your expectations?
For huge data migrations (petabytes of files), a second data migration option is also available – drive shipping. Drive shipping is a process where data is transferred to one or more hard disks and physically shipped to the cloud vendor who then copies the data to the cloud system.
Is the data altered during migration?
Additional migration issues to be considered include 1., will the migration vendor ensure the data will retain its original format (including all metadata) and 2., can the migrated data be verified as an exact copy once it arrives in the target repository (this is important for regulatory compliance and eDiscovery)?
If the data is altered or cannot be proven to be an exact copy, then questions of its originality can be raised during litigation or regulatory compliance response. Data verification can be addressed by hashing (creating a digital fingerprint) for each file before and after it arrives at the target repository. If the digital fingerprints don't match, then that file is in question and should be reported by the system as an error during the migration process.
If the answer to either of the above questions is no, then look for a different migration vendor that will meet these important requirements.
Extraction and ingestion speed, is it important?
Two additional migration questions remain; at what speed can the data be extracted from the original repository, and how fast can it be ingested into the target repository? You may consider these questions as bogus. However, many customers find themselves involved in a migration process which takes many months to over a year. A real-life example: a customer told us they had 600 TB of email (a standard migration data set size) they wanted to move, but the migration vendor's technology maxed out at an extraction rate of 2 terabytes per day. The customer was facing a total migration time of 300 days. This was not acceptable.
And remember, the migration process can take many times longer then the example above if you are forced to work with a different migration vendor for each application/data type. FastCollect from Archive360 is the only data migration solution that spans all types of data you wish to migrate quickly, error-free, and in a legally defensible manner.
Full spectrum data migration with FastCollect
Archive360 is the leader in data migration to the Microsoft cloud. Archive360's FastCollect migration solutions operate at the object-level to onboard and validate all your data, including metadata and email stubs, no matter where it resides in the enterprise. FastCollect supports the collection and migration of over 80 different data types across structured, semi-structured, and unstructured data. All data collections are logged and can be included in a chain of custody report.
FastCollect enables the seamless migration of data in a matter of hours and days, rather than weeks or months and is the only data migration solution that spans all data formats quickly, error-free, and in a legally defensible manner.
Additional about FastCollect information can be found here.
To request a demo, please click here.
About Bill Tolson
Bill is the Vice President of Global Compliance for Archive360. Bill brings more than 29 years of experience with multinational corporations and technology start-ups, including 19-plus years in the archiving, information governance, and eDiscovery markets. Bill is a frequent speaker at legal and information governance industry events and has authored numerous eBooks, articles and blogs.