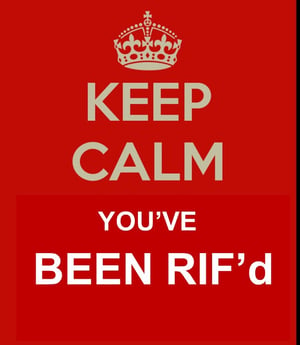 Everyone leaves the company eventually. Better opportunities, reduction in workforce actions, termination, or your manager has the IQ of a stuffed animal. No matter the reason, everyone eventually leaves.
In the EU, these people are referred to as "leavers," and depending on the circumstances, more colorful names. However, the way a company handles these departing employees can mean the difference between business as usual or major customer satisfaction issues, project delays, higher eDiscovery costs, compliance risks, and lower productivity.
When an employee is terminated or leaves on their own, the company's HR organization usually (hopefully they have one) pulls out a checklist of things to do before the employee departs. In many cases, the checklist does not address the most valuable employee asset…information.
IS leaver data valuable??
At its base level, companies employ people to create, process and utilize information. What happens to the GBs of data the employees create and store over their time at the company? True, much of that valuable data is stored on the employee's laptop and nowadays in their OneDrive cloud account. But how long do those laptops sit around before they're re-imaged and re-tasked and how long does an ex-employee's OneDrive account stay available?
Last year, I received a call from a panicked ex-coworker at a company that I had left a couple of years prior. They were looking for the pricing/ROI calculator that I had developed more than a year prior. A large deal w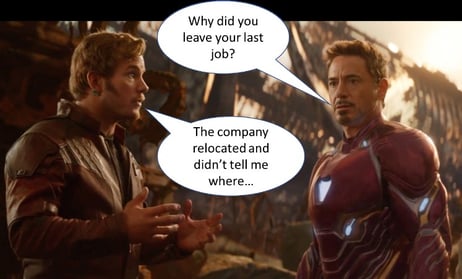 as dependent on them producing a believable ROI by the while working there. I told the ex-coworker that it and all my content should be on my laptop and in my OneDrive account. Later that day, the same person called back and told me that the company's standard process for departing employee's laptops was to re-image the hard disk after 30 days and distribute it to incoming employees and, to reassign my Office 365 license to new employees – causing my email and OneDrive data to be lost – the ROI model I had spent over a man-month developing was lost forever."
Why don't companies capture and archive valuable departing employee data?
If not managed as a valuable company asset, much if not all that employee data is, if not lost, is extremely difficult if not impossible to find when needed.
Chaotic Data Management Makes You a Target
Another problem associated with ex-employee data is eDiscovery.
You're a General Counsel at a 5,000 person company, and you receive an eDiscovery request asking for all responsive data about a specific vendor contract between Feb 4, 2009, and last month. Several ex-employees are named as targets of the discovery.
This is a common situation many companies face. The issue is this; when responding to discovery, you must look for potentially responsive data in all possible locations, unless you can prove that data could not exist due to existing processes. The legal bottom line is this: if you don't know for sure that data doesn't exist somewhere, then you must search for it, no matter the cost. Opposing Counsel has become very adept at finding the opposing parties' weakness, especially around data handling, and exploiting it to force you to spend more money – in the hope that you will settle early.
Another legal situation occurs when an ex-employee sues the company for wrongful termination (a common occurrence) many years later but within the local statute of limitations. Many GCs want to review the ex-employee's data to look for data to support their defense. Also, in some cases, Judges have ruled that laid-off employees should be treated as potential legal threats and therefore under the FRCP "anticipated litigation" rule, keep the data for at least the statute of limitations.
Time is not Your Friend
An eDiscovery response carries with it a time constraint. This time required to respond has caused many companies to spend huge amounts of money to bring in high priced discovery consultants to ensure discovery is finished correctly and in time. Ex-employee data can dramatically lengthen the eDiscovery process.
The departure process should include technology
Even worthless data can be extremely valuable when you can't find it – re my example of the ROI spreadsheet. Most companies I have worked at were very good about having standard employee exit processes. But so far, I have never had an HR (or other) employee ask me specifically for all the locations my data could be residing.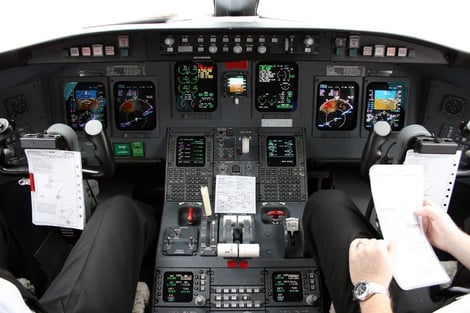 The laptop and cell phone are turned in and quickly re-imaged (losing all data), file shares with work files and PSTs are eventually cleaned up destroying data, and Office 365 accounts are closed disposing of all email and OneDrive data. Very quickly, all employee data (intellectual property and know-how) is lost.
All it takes to solve this problem is to first develop an exit process that ensures the company knows where and protects all employee data before they leave. And second, migrate all data to a central repository for long-term archiving and management. Many companies are finding that a low cost "cool" cloud archive is the best and lowest cost answer.
Just because an employee has departed doesn't mean their intellectual property has to as well. Keep ex-employee information available for business use, litigation, and regulatory compliance well into the future.
How to manage inactive mailboxes when moving to Office 365
As companies move from Exchange on-premise to Office 365, a potential challenge Exchange Admins face is how to manage those numerous inactive mailboxes. To speed the adoption of Office 365, Microsoft currently allows their customers to designate inactive mailboxes in Office 365 at "no charge" meaning they don't require a license. However, migrating and setting up inactive mailboxes is a convoluted process involves migrating the inactive mailbox to an active Office 365 mailbox and then designating it as inactive, so the Office 365 license can be reassigned.
Archive2Azure, the industry's first native Azure "leaver" archive
Another, we believe better option, is to migrate inactive mailboxes to Azure and manage the data with Archive2Azure. Archive2Azure leverages low cost cool or archive Azure storage tiers to store inactive mailboxes, PSTs, files, documents and all forms of unstructured data. The data is held securely and managed with automated retention and disposition. It can be easily searched, and results can be exported for further eDiscovery processing. Best of all, you keep potentially terabytes of data secure while off-loading the burden from on-premises network storage. To see how Archive2Azure can solve your "Leaver" problem, contact us for a chat.
About Bill Tolson
Bill is the Vice President of Global Compliance for Archive360. Bill brings more than 29 years of experience with multinational corporations and technology start-ups, including 19-plus years in the archiving, information governance, and eDiscovery markets. Bill is a frequent speaker at legal and information governance industry events and has authored numerous eBooks, articles and blogs.