A Message from our CEO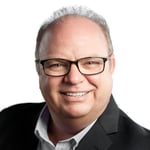 Merry Christmas and Happy Holiday! I'd like to take the opportunity of to celebrate another year with you and express gratitude as we look forward to the year ahead.
This year, our employees, customers and business partners across the world have continued to reach new heights in digital transformation and cloud adoption, and I'm so proud of what we have achieved together. So many of you have been kind enough to share your feedback with me and with members of my team: "thank you for pushing through – we've see a 700% performance improvement in the last two days", "I'm delighted with how the build went – it was an amazing process", "I have brought issues to you in the past, but now I want to take a moment to reflect on our achievements. We have been on a three-year journey, and I want to thank you for your partnership".

Product News:
Archive360 Connect™️ for SharePoint Online
If your organization is considering migrating on-premises file shares to SharePoint Online or is generating and sharing lots of content through Microsoft Teams, chances are you have had to contend with SharePoint Online's storage limit. As you may know, Microsoft 365 provides 1TB of SharePoint storage plus 10GB per license purchased, and if you want to increase the storage space, you can buy extra storage.
Buying additional storage is your easiest option, but if your budget is tight, and you need to free up space, you might think your only other option is to delete files you don't need and empty the recycle bin. This is not an easy task. Sorting through files to determine which ones to keep and which ones to delete is painfully slow and tedious… and a great way to diminish your popularity with co-workers.
Featured SharePoint Online Storage Resources
COST ANALYSIS
Sharepoint Online Storage Cost Savings Analysis
6 minutes could save you 60% or more on your SharePoint Online Storage costs. Register to receive a free savings analysis custom to your enterprise organizations' requirements.

Federal Corner:
Updates on M-19-21 and More
This year, US federal agencies have continued to navigate cloud-first, data security and data privacy mandates. Archive360 has been at the forefront of these conversations. Enjoy the resources below, highlighting some of these initiatives.
Podcast | Episode 32: A Discussion on Federal Directive M-19-21 - Listen here

Webinar | M-19-21: 5 Things to Consider After Records Digitization - Watch here

Podcast | Episode 29: What is "Reasonable Data Security"? - Listen here

Key Updates from Our Support Team
Check out the article below from Mark Meaders, our Sr. Director of Customer Support. Click image below to play the video or click here to watch now

Partner Connect:
Let's Talk SharePoint Storage
Today most organizations using SharePoint Online are worried about their storage limitations and overage fees. Many have inactive user data, data that hasn't been accessed in over a year or longer, as well as SharePoint sites (with lots of data) that are no longer being used. Much of this data may need to be retained for regulatory and business continuity reasons.
Here are four questions to identify if your customers are looking for a way to better manage their SharePoint environment.
Is your industry mandated to move on-premises data storage to the cloud?

What are your current and projected SharePoint storage overages?

How much are you paying for your SharePoint overages today?

What does your SharePoint growth projection look like?
Let's partner together to work with your customers to drive down their storage costs. It's a win for your customer and helps drive additional value to their SharePoint environment.