A Message from our CEO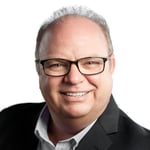 Last quarter, I shared the significant investment that Archive360 is making in our company worldwide. We continue to experience growing demand from organizations across the globe that need to accelerate their plans for digital transformation and replace their legacy vendors. At the same time, most of our customers are looking to Archive360 to help them address increasingly complex information and data risk issues, as well as control the associated financial burden.
Ask The Expert
How does Archive360 Security Gateway uniquely provide more comprehensive data protection?
Learn how Archive360 Security Gateway gives you data access control to the finest detail so you can protect the data that matters. Featuring Archive360 Chief Architect, Glenn Luft
Have a question related to information management, archiving, data privacy and compliance or data security? Please send it to us. In each issue, an Archive360 subject matter expert answers one of the questions.
Experts' Corner: Spotlight on Data Security
Product News:
Data Ownership & Protection:
PaaS + Security Gateway vs. SaaS
Before moving your archives to the cloud, you need to make a very important choice when considering archiving and information management solutions – are you willing to give control of your data and the way that data is managed to a third-party vendor? Your answer determines the service model – Software-as-a-Service (SaaS) or Platform-as-a-Service (PaaS) – that is best for your organization.
The SaaS model represents the most utilized option for conducting business in the cloud. You pay a predictable subscription, and the vendor is responsible for managing everything – software maintenance and upgrades, data processing and protection, infrastructure, etc. SaaS-based archives use a shared (multi-tenant) architecture, meaning you are sharing computing resources with the vendor's other SaaS customers. While you can reduce or eliminate the costs of application development, deployment, and maintenance, as well as on-premises infrastructure, there are also the following risks:

Vendor Lock-in
While you own your data, the SaaS provider owns the data storage and processing layers. Many vendors store your data in a proprietary format; so, should you ever decide to cancel your subscription, they may charge you a fee to extract your data. They may also take an inordinate amount of time to deliver the data to avoid negatively impacting performance for other tenants.

Tenant Workload Interference
If one tenant creates an overload such as ingesting, indexing, searching, or exporting large amounts of data, it could negatively impact the workload performance for other tenants.

Introducing Marian Breeze:
Director of Customer Success
Marian Breeze is our new Director of Customer Success. A familiar face to many of our customers, Marian's team proactively works with our customers to ensure that we're aligned with their goals and requirements as they relate to Archive360's products and services. This includes working with our Support and Services teams, ensuring customers know how to maximize use of their existing products, and coordinating and assisting with education and training – especially for new products and services.
For more information on what customer success looks like for your account with Archive360, Connect with Marian directly via email HERE.
Can't see the Video? Click Here