A Message from our CEO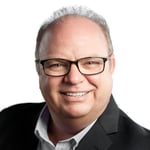 CIO Agenda 2023, published by Gartner, focuses on "four things to do today to reap greater digital dividends tomorrow". And while the report states that "four out of five CEOs are increasing digital technology investment to counter current economic pressures, including inflation, scarce talent and supply constraints", it also points to the majority of digital initiatives taking too long to complete and realize value.
One of the themes you'll repeatedly hear from me during 2023 is what Archive360 is doing to ensure we are accelerating customer time to value so you can drive greater efficiencies and opportunities from our solutions, regardless of where your organization is on its digital transformation journey.
Product News :
Case Study | How Archive2Azure Helps CIOs and IT Weather an Uncertain Economy
As organizations grapple with today's uncertain economic environment, the easiest course of action is to pull back on projects and headcount. Although this may work in the short term, it never gets you ahead. Smart CIOs see cost-cutting as an opportunity for a long-term play. Utilizing automation, cloud computing, and a centralized approach to communications management can help you do more with what you have and improve productivity, reduce costs, and mitigate risks. Archive2Azure has helped many organizations achieve these objectives.
Accelerate data migrations to the cloud and eliminate legacy archive costs.
For example, a health insurance provider in the United States with approximately 95,000 active email users transitioned its workforce to Microsoft 365 and needed to journal their email to the cloud for compliance purposes as well as to eliminate capital expenditures on their legacy email archive. Their legacy archive license was up for renewal soon, so they needed to migrate the active user emails as well as emails of 300,000 inactive users, or users no longer with the company, as quickly as possible. Originally, they planned to migrate the data – over one petabyte of files – to Microsoft 365, but after taking into consideration the size of the data to be migrated and the ingestion limits of Microsoft 365, the migration would have taken over three years, costing millions of dollars in additional legacy archive costs.
Optimize Microsoft 365 licensing costs and reduce eDiscovery time and risks.
Other factors to consider when migrating inactive user data to Microsoft 365 are the additional Microsoft 365 license costs (inactive user data must be migrated to an active, licensed Microsoft 365 mailbox), ensuring the migration is...

Featured Communications Archiving Resources
WHITEPAPER
Considerations for Archiving Teams Content
Key points to keep in mind when your enterprise organization is archiving Microsoft Teams content and why you may need to reach out to third parties to provide additional archiving support...

Federal Corner:
Timeline for Cloud Adoption
While the deadline for the federal directive M-23-07 (formerly known as M-19-21) has been extended until June 2024, we understand the decision on how to meet that deadline starts now. When deriving a plan on how to achieve this, agencies are asking the questions: How do we create a digital transformation plan? Which vendor can we entrust with creating zero trust protocols? Can we ensure privacy mandates are upheld before, during, and after migration? Archive360 has been at the forefront of these conversations and will continue to serve this area.
As an end-to-end solution Archive360 supports federal agencies as they begin the monumental task of digitizing and appropriately managing the lifecycle of petabytes of records and making them more readily accessible for FOIA and other requests. For more information highlighting why Archive360 is the right solution to meet the M-23-07 directive, please see the resources below.
Blog | The "Reasonable Security" Standard For Data Privacy Revisited -Read the Blog
Podcast | Episode 32: A Discussion on Federal Directive M-19-21 - Listen here
Webinar | M-19-21: 5 Things to Consider After Records Digitization - Watch here

Partner Connect:
Unified Communication Archiving, Saving Time & Money
Unified Communication Archiving, is focused on improving compliance and reducing risk by reducing the amount of time spent collecting information from separate applications, automating information management processes, ensuring records are defensibly and compliantly managed, and the information requested can be quickly and easily identified, reviewed and delivered to requestors.
All the stakeholders, including Finance, should be part of this conversation to ensure the project's success. Security could delay the process if they aren't involved early, so, if the opportunity looks promising, you should ask the customer what their security requirements are, particularly if they don't have an Azure tenant. Although the initial focus is on the data type or types they want to manage, the key is to get them thinking about the other types of data they need to manage and how a unified approach to managing their information lifecycle could make their lives easier and provide greater value.
Here are five questions to identify if your customers are looking for a way to better manage their communications archives.
Why would a customer have a need for archiving in their environment?
Who are the key stakeholders to target in a sales motion
What types of data do they have a need to be managed?
What are their security requirements for their data?
Do they have an Azure tenant?
Let's partner together to work with your customers to unify communications archives, speeding up eDiscovery, giving greater visibility and compliance standards without compromising security. Connect with our team to learn more.

Information Management Updates